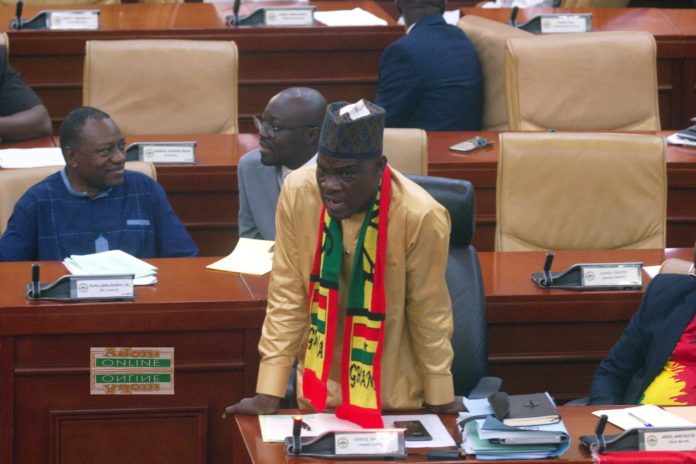 Managing Editor of the Insight Newspaper, Kwesi Pratt Jnr, has added his voice to those deriding the recent changes in the NDC's parliamentary leadership.
According to the veteran journalist, the decision to remove Haruna Iddrisu as the Minority Leader was 'absolutely reckless'.
Speaking on Accra-based Pan African TV over the weekend, the seasoned political commentator questioned the thinking and processes that went into the replacement of the Tamale South MP.
Expressing his reservations, he said Haruna Iddrisu is a stalwart in the NDC, and therefore his removal should have been tactfully considered even if it had merit.
"This is a reckless move, absolutely reckless move. So what have you achieved? You have created conditions for all manner of speculations," Mr Pratt said.
He continued, "Yesterday, I was listening to some of my friends in the NPP discuss this matter. Come and see, it is like they have won a bonanza.
"One of them actually went to the extent of saying John Mahama directed this move because he has a rift with Haruna, [so] he wants to show Haruna some sense.
"This is not true, John Mahama was not comfortable with this move."
He added that the NDC should have been more mindful of Haruna Iddrisu's stature and influence in the North, before embarking on his replacement as the Minority Leader.
"Haruna Iddrisu may have all his faults but he is the primus inter pares in the Northern region. I have been to Tamale on many occasions. I went to school in Tamale, I know Tamale fairly well.
"This is a man who comes to Tamale and he doesn't drive a car. I have seen him riding just an ordinary bicycle moving from place to place holding caucuses in the streets, playing cards with members. I have seen him on a motorbike going to funerals and so on.
"He is not God, he is not all-knowing, he is not omnipotent, he is not omnipresent, he can be removed but if you want to remove him, there are things that you have to do knowing the political circumstances. Were those things done?", he queried.
The comments by Kwesi Pratt follow the recently announced changes in the NDC's parliamentary front.
Last week Tuesday, a statement from the party's General Secretary, Fifi Kwetey, announced Dr Cassiel Ato Forson as the new Minority Leader with Emmanuel Kofi-Armah Buah as the Deputy Minority Leader.