Government has been urged to compliment to efforts of donor agencies fund climate change research.
Experts at a forum on Climate Change Adaptation in Ghana said countries are likely to see their economic growth slowed by climate change because they have a much larger share of their GDP in the agricultural sector.
READ: AUDIO: KNUST saga: Our exclusion from new council a travesty – UTAG
The forum, held in Accra, also served as a dissemination of findings of a survey on: "Leveraging Public Participation to Build a Climate Resilient Future."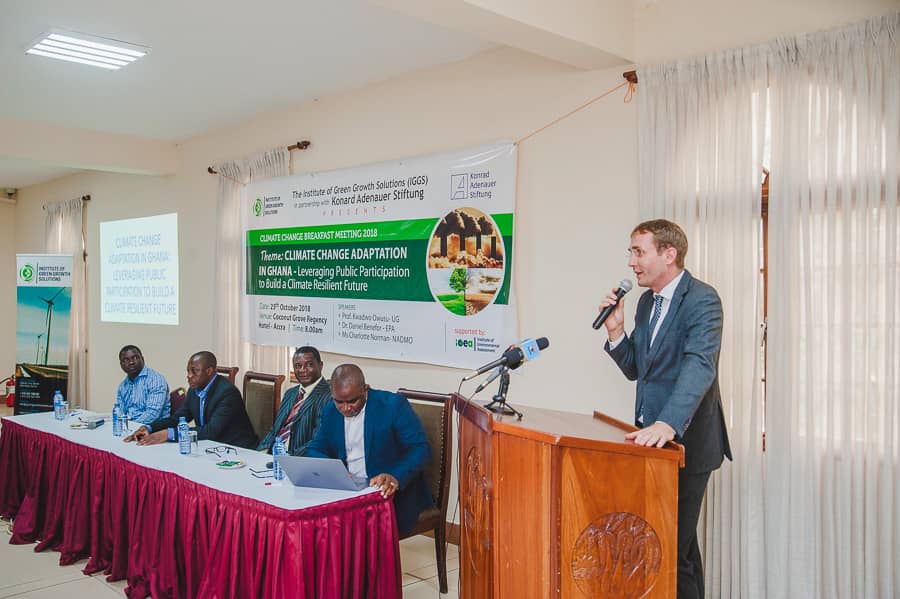 It was organised by the Institute of Green Growth Solutions (IGGS), with funding from Kornrad Adenauer Stiftung (KAS).
READ: Audio: What's special about Kantanga; Unity halls – UTAG Prez
a Research Fellow at IGGS, Dr Edward Nunoo touching on the findings of the Study, disclosed that the climate change policy makers and management's mitigation and coping strategy, awareness creation, training and capacity building efforts were still below the levels required for active citizen engagement with climate change.
The Study, he noted, found that mainstreaming climate change issues was an emerging approach that seeks to integrate policies and measures to fuse climate change strategies into ongoing sectoral and development planning and decision making processes to ensure long-term sustainability and reduce vulnerability.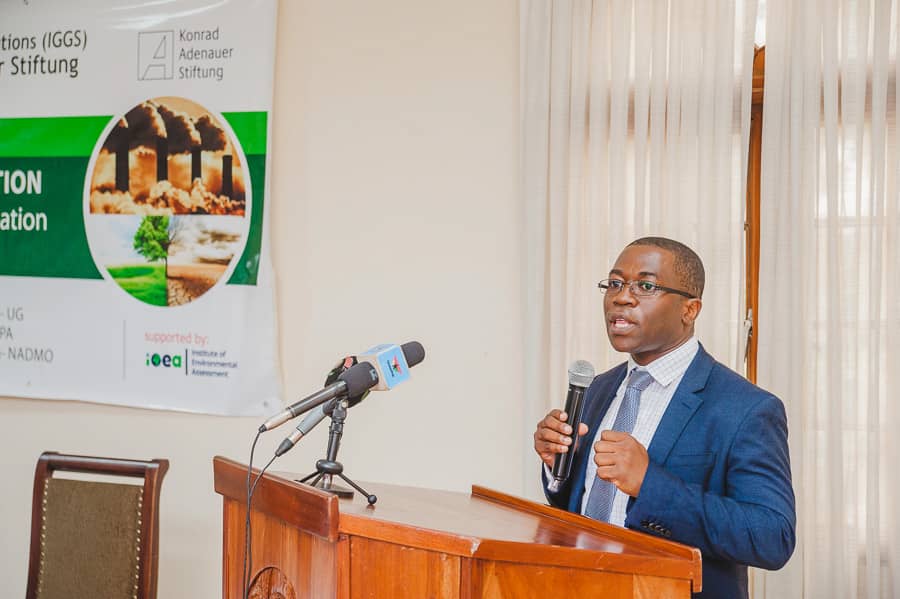 READ: Audio: Saboteurs behind KNUST chaos – Abronye asserts
Mr Burkhardt Hellemann, the Resident Country Representative of KAS, said climate change reportage in the media had been low over the past weeks and reiterated the call for journalists to prioritise and publicise issues on the changing weather.
"Climate change news can be boring, scientific, complicated and full of doom and gloom, but these issues are nevertheless important and the journalists have to make sure the audience find these topics interesting," he said.
Also, Climate Change Expert at the Environmental Protection Agency (EPA), Dr Daniel Benfor said changes in weather patterns had a great impact on the country's economic gains.
More than 60 per cent of the working class, he said, derived their livelihoods from businesses that depended on natural resources to survive while the nation derived majority of its export earnings on the exploitation of nature.
"We depend heavily on nature. Our cocoa production, which gives the country over one billion dollars to support the economy hinges on the climate. If the rains stop or we experience long drought spell as a result of climate change effects, it will affect our cocoa that is why we should be working towards adaption," he noted.
Describing the predictions, signs and effects of climate variation as worrying, Dr Benfor called for the need to comprehensively engage the public, through awareness creation, by linking the effects of the weather changes on the day-to-day activities and involve them in developing actionable adaptation measures.