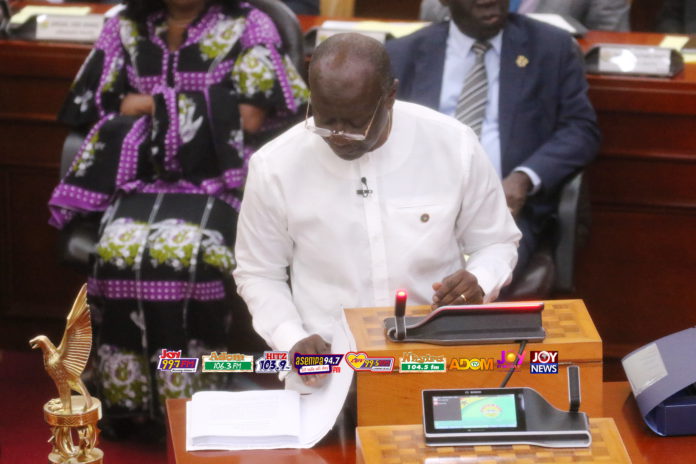 Finance Minister, Ken Ofori-Atta, in his 2020 budget presentation, has assured Ghanaians of government's commitment to strict fiscal discipline and pledged to maintain the macroeconomic gains achieved in the management of the economy.
The Minister, speaking in his budget presentation, pledged government's hard work to fix the economy would not be derailed.
READ THIS: SEC to begin investment validation processes on Nov 18
"We pledge to Ghanaians that we will not derail the economy we have worked so hard to fix," he said.
The Minister said the government's decision to pass the fiscal responsibility act which limits fiscal deficit to 5 per cent of Gross Domestic Product (GDP) as well as the establishment of the fiscal council was a demonstration of its commitment to fiscal discipline.
SEE ALSO: Finance Minister lists key achievements of Akufo-Addo
The Minister revealed that the fiscal deficit on cash basis fell from 6.5 per cent to GDP in 2016 to 4.5 per cent to GDP in 2019.
He added that for the first time in a decade, Ghana had recorded primary surpluses in which tax revenue exceeded government spending including debt servicing for two years in a role.