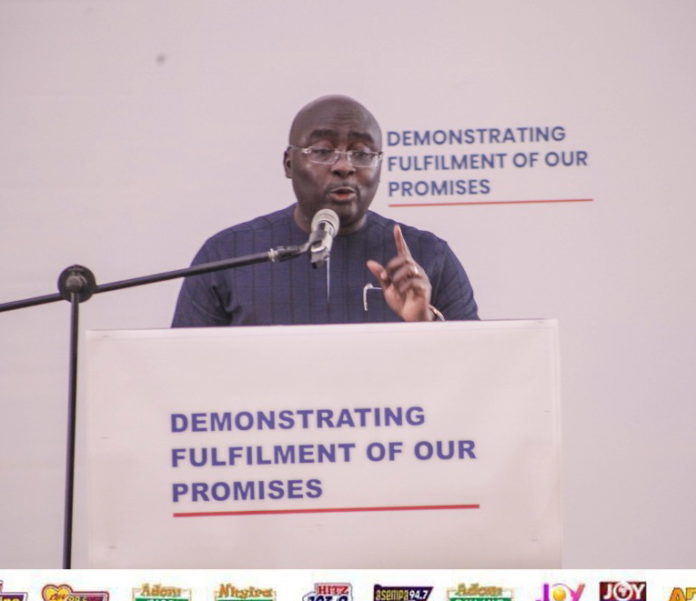 Vice President Mahamudu Bawumia has revealed plans by government to launch a mobile application that will enable prepaid customers of the Electricity Company of Ghana (ECG) buy credit via mobile phones.
Dr Bawumia said the mobile app would help to eliminate the stress customers go through in getting prepaid credit, particularly, at night.
"We have completed the pilot and by February 18, 2020, I will launch a mobile App that will see ECG customers load their meters through their mobile phones anytime," he said.
ALSO READ
Dr Bawumia announced this when speaking at a Town Hall Meeting at the Kwame Nkrumah University of Science and Technology on Tuesday.
"The government's resolve to digitise Ghana's economy is to do away with all inefficiencies and corruption in the system and through this mobile App, you can buy units for yourself and others as well," he said.
He added that Ghana would, by March 2020, launch a Universal QR code payment system through the Bank of Ghana to enable all retailers have the capacity to receive all payments from customers directly into their mobile wallets.