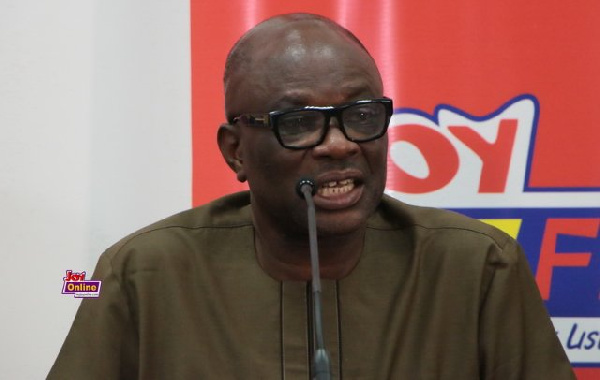 The Leadership of the Ghana Union Traders Association (GUTA) has expressed their disappointment in the conduct of the Criminal Investigations Department of the Ghana Police Service following the arrest of some executives of GUTA and Electrical Dealers Association.
President of the Association, Dr Joseph Obeng said the Police only enjoy intimidating trade union members and have refused to discharge their duties by arresting criminals.
"What crime have we committed to be subjected to this inhumane act? We are only expressing what we feel. Those police officers just grabbed our members and held them as though they were criminals.
ALSO: Woman found dead in hotel room
"If that is how the Police will treat us, then we will meet them boot for boot. It is wrong. They should protect us and not bully us. They should go and arrest kidnappers and robbers and stop bullying us. They didn't act with wisdom at all. We are not in a jungle," he said angrily on Accra based Okay FM, monitored by Adomonline.com.
The arrest is said to be in connection with their threat to take action against foreigners in the retail business, if the government failed to implement the law barring non-nationals from operating in that space.
ALSO: Angry residents abduct policeman over arrest of suspect (Audio)
Confirming the arrest, the GUTA president said the police were wrong in arresting citizens who were demanding that a law must be made to work.
"This is an unfair treatment…it cannot be that we despise our own citizens and then love others when the law is even on our side," he said.
ALSO: No 'dumsor' on Black Stars match days – PDS
Retail traders in the Ashanti Regional capital, Kumasi and even in Accra, have accused foreigners, especially Nigerians, of engaging in retail trade, contrary to Section 27 of GIPC Act 865.
Source: Adomonline.com | Dorcas Abedu-Kennedy