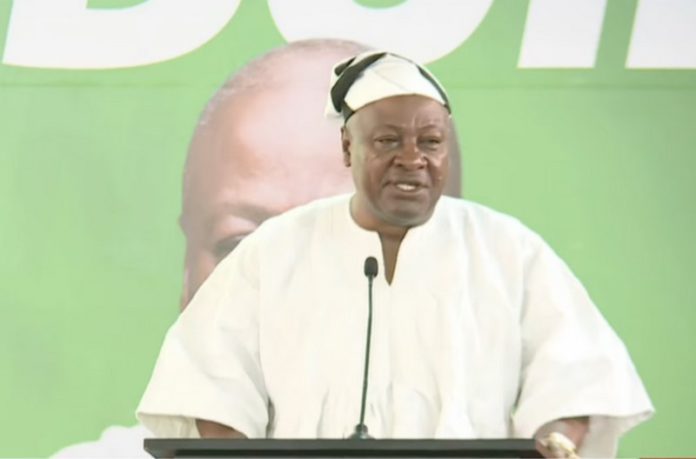 The presidential candidate of the National Democratic Congress (NDC) has expressed his concerns about the deteriorating state of Ghana's economy.
He has stated that it is worse now than during the June 4 revolution in 1979 led by the late President Jerry John Rawlings.
He attributed the country's economic hardship, high inflation, and corruption to the poor governance of the New Patriotic Party (NPP).
According to him, "The June 4th uprising occurred far less than what is happening in our country today. The national decay can only continue under this NPP mandate."
In light of this, Mr. Mahama urged Ghanaians to consider the upcoming 2024 general elections as an opportunity for a new revolution, electing the NDC to take charge and ensure good governance.
"In government, we must distinguish ourselves from the NPP. We must set a new standard in governance so that Ghanaians can see that we are not condemned to live with such greed and impunity," he emphasized.
He made these remarks during the 44th June 4 anniversary celebrations held in Hohoe, Volta Region.
The June 4 Revolution, also known as the June 4th Uprising, was a significant and tumultuous event in Ghana in 1979.
It was triggered by a combination of corruption, bad governance, lack of discipline in the military, and public frustration.
The uprising began when Flight Lieutenant Jerry John Rawlings, who was on trial for attempting to overthrow the government, accused the military government of widespread corruption.
Rawlings was ultimately freed by junior military officers on the night of June 3rd, and his subsequent announcement captured the nation's attention.
Rawlings' call for all soldiers to join him at the Nicholson Stadium in Accra sparked a nationwide uproar.