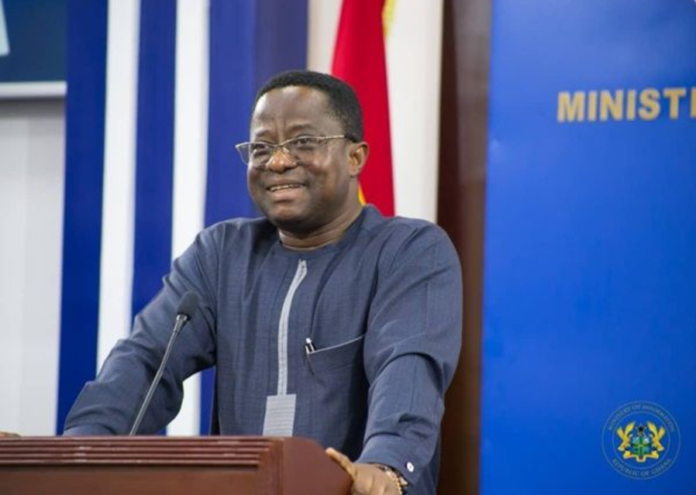 Minister for Railways Development, John Peter Amewu, has endorsed the candidature of former Minister for Trade and Industry, Alan Kyerematen.
In his view, Mr Kyerematen is the only person in the New Patriotic Party (NPP) Ghanaians are waiting to vote for in the 2024 general election.
Speaking at a gathering of NPP delegates and functionaries in Ho, Mr Amewu made the case that he supported President Nana Akufo-Addo in the past because he was of the view that Ghanaians were waiting to vote for him.
It is against the same principle coupled with the fact that Mr Kyerematen is the most qualified amongst the lot who have picked nomination forms to win power for the NPP and also lead the country well that he is rooting for him.
The former NPP Volta Regional Chairman admonished the teeming delegates that had gathered to vote massively for Mr Kyerematen in the upcoming flagbearership election slated for the 4th of November, 2023.
The delegates, who were gathered at the meeting, received the news from the minister with great enthusiasm and vowed to ensure that Mr Kyerematen gets not less than 90% in the Volta Region.
The delegates averred that they have since 2007 stood by Mr Kyerematen and this is not the time they were going to turn their back on him.