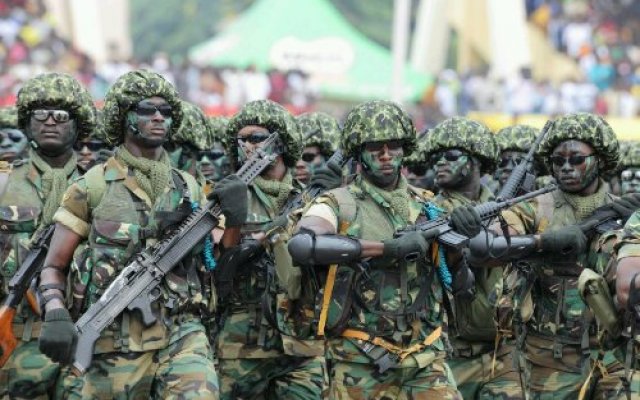 President Nana Akufo-Addo has announced plans to establish a War College in Ghana.
The construction of the college expected to commence this year will train Military personnel in modern warfare and other strategies.
The President made the announcement at West Africa Soldier's Socialization Activities (WASSA) of the Ghana Armed Forces, at Burma Camp in Accra on Wednesday.
Akufo-Addo said the Ghana Education Trust Fund, (GETFund) has been tasked to provide the seed money for construction.
He, however, did not disclose the amount.
"I have tasked the Ministry of Defense and the Military High Command to begin the process of establishing a War College in Ghana this year.
ALSO READ:
Akufo-Addo commissions Joseph Siaw Agyepong Young Soldiers Block at 37 Military Hospital
Akufo-Addo presents 175 vehicles, communications equipment to Armed Forces
"The Ghana Educational Trust Fund will provide the seed capital. It will create a peaceful, secure environment for the growth and prosperity of our nation," he announced.
President Akufo-Addo also used the opportunity to commission a 300-bed accommodation facility for young soldiers at the 37 Military Hospital.
In addition, 175 vehicles and communication equipment were presented to the Ghana Armed Forces.