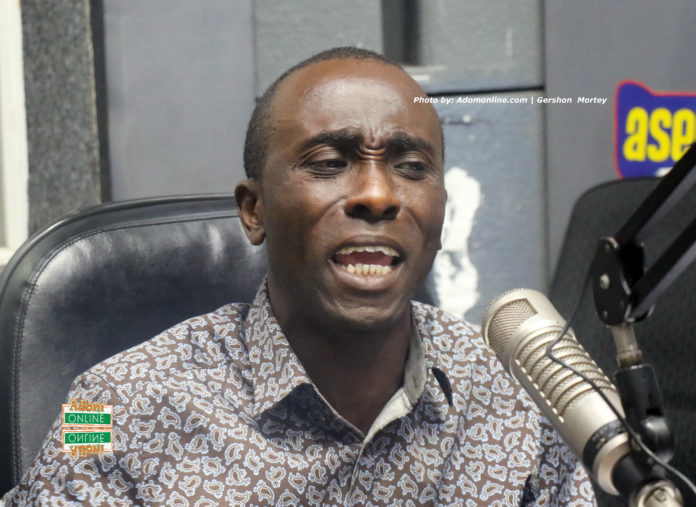 The conversion of the Karpowership from heavy fuel oil to natural gas for power generation is expected to save the country a monthly take-or-pay cost of 40 million dollars and projected annual savings of 480 million dollars.
READ: Legendary broadcaster Cyril Acolatse goes home, details out
Head of Corporate Communications at Ghana Gas, Ernest Owusu-Bempah, disclosed this on Asempa FM's Ekosii Sen programme, Tuesday.
He said the company, Ghana Gas, will be pushing between 60/70 million standard cubic feet worth of gas on daily basis from Atuabo Gas Processing Plant to power the relocated 450 megawatt Karpowership at the Sekondi Naval Base in the Western region.
This, Mr Owusu-Bempah noted, will generate about 470 megwatts of power daily for the country which will make 'dumsor' [erratic power supply] a thing of the past.
READ: Listen: Afrobarometer report your textbook; take it serious – Allotey Jacobs to parties
The Ghana Gas Head of Communications said the switch was to ensure the maximum utilisation of indigenous gas and to eventually eliminate the financial consequences under the take-or-pay obligation of the Karpowership contract.
Mr Owusu-Bempah added that the gas project is in line with government's plan to promote the use of gas as the primary fuel for power generation in the country.
READ: MP jabs Mahama over corruption fight comments
The government took a firm decision to move the 470 magwatts Karpowership to Sekondi Naval Base to enable operations to draw natural gas from Atuabo Ghana Gas plant to power the Karpowership.
The 470-megawatts Karadeniz Powership arrived at the anchorage of the Home Port of the Western Naval Command, Sekondi in the Sekondi-Takoradi metropolis on Thursday 15th August. Work has commenced to connect the transmission lines to allow the Karpowership, to resume the supply of power to the national grid after relocating from Tema to Takoradi.