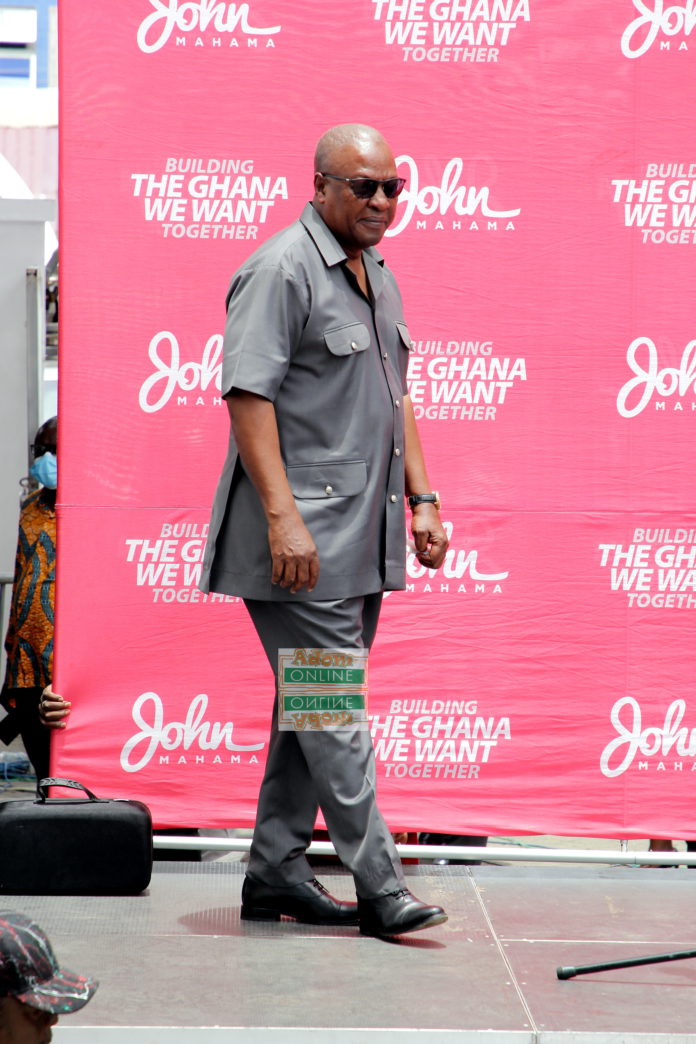 Spokesperson for the Ministry of Education, Kwasi Kwarteng has called on former President John Dramani Mahama to apologise to Ghanaian children for equating the food they eat in schools to dog food.
Mr Mahama in his campaign tour in the Central Region expressed worry about the poor nature of the food being served in the various Senior High Schools (SHSs) as part of the implementation of the government's flagship programme free SHS policy.
According to him, the poor nature of the food being served to the students makes them sick and uncomfortable.
"Today, if you go to see the kind of food the children are eating in the schools…you shudder to serve such food to your dogs at home," he told delegates and party members in the Asikuma Odoben Brakwa Constituency.
Reacting to Mr Mahama's comment, Mr Kwarteng said it is unpresidential for the former President to speak that way.
In a Facebook post, Mr Kwarteng noted "Former President John Dramani Mahama is known for his unpresidential remarks but little did we know he could be such loose, vulgar and low. How do you equate food for human beings to that of dogs? Jesus Christ!
"Mr Mahama is not only wrong in demeaning our collective efforts in providing quality education for Ghanaian students but he's also wrong for reducing the school children to dogs. That's insulting.
"Comments like this is not acceptable. Is backward, retrogressive, negative and unpresidential.
"Somebody whose leadership witnessed the worst educational outcomes ever shouldn't be making such comments. He should apologize to Ghanaian Children!"