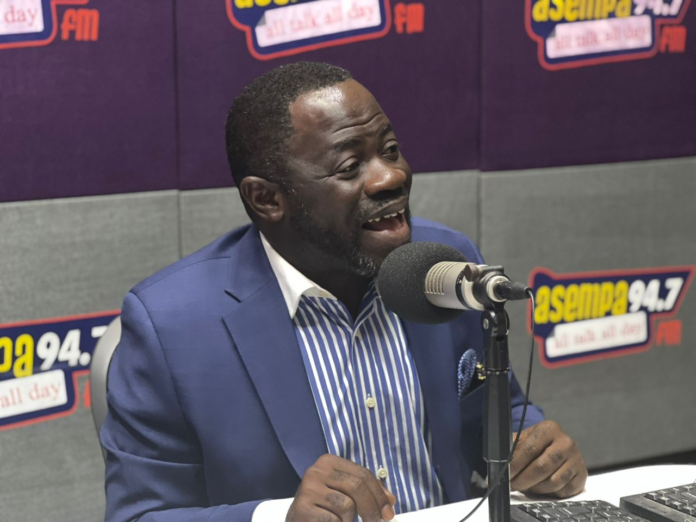 Former New Patriotic Party (NPP) constituency chairman for New Juaben North has mounted a spirited defense for the Inspector-General of Police, Dr George Akuffo Dampare.
Kwadwo Boateng Agyemang stated emphatically that the plot to remove the IGP is borne out of envy and hatred.
"We are always against competence, we don't celebrate achievers. Our target is to pull him down. What is this?" he quizzed on Asempa FM's Ekosii Sen programme Wednesday.
Ghanaians are on a manhunt for some individuals caught on tape plotting to allegedly remove the IGP.
They include a leading member of the NPP and some top police officers. They claim if they allow Dr Dampare to stay in office, the ruling party will lose the 2024 general election.
But the former NPP New Juaben North Chairman vehemently disagreed with their diabolic plan.
In his view, the police have never and will never help any political party to win elections in the country.
According to him, the appointment of Dr Dampare as IGP is one of the best made by President Nana Addo Dankwa Akufo-Addo.
"IGP is the best for the nation. He has earned my respect for maintaining law and order in the country," he added.
Mr Agyemang cited how the NPP won the 2016 general election due to hard work and dedication.
He suggested that, the leaked tape be referred to the Police Council for investigations.
Mr Agyemang also urged Parliament to re-look at the appointment and tenure of IGP's to give them more autonomy when at post.