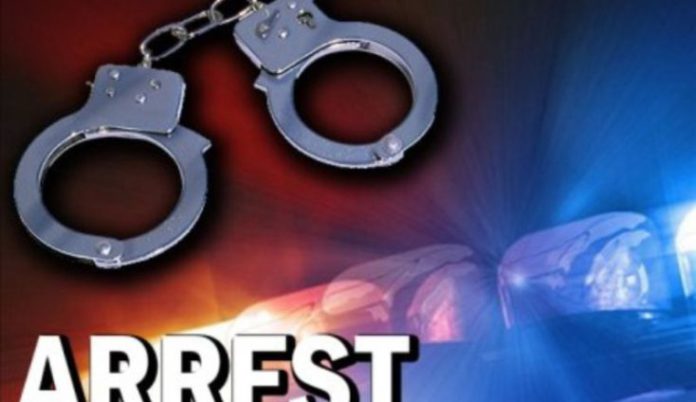 The Eastern Regional Police Command has arrested five persons for allegedly attacking some officials of the Electricity Company of Ghana (ECG) when they were performing their duties.
The suspects are currently assisting the police in their investigations pending prosecution.
ECG Regional General Manager, Ing. Sariel Etwire, who confirmed this at a press conference in Koforidua explained that the incident occurred at Otweso, near Nkurakan in the Yilo Krobo Municipality where the Police rushed to the scene to rescue the ECG officials when they had the information.
According to the Regional ECG boss, another situation was recorded at Apinaman in the Akwatia District, where an Assembly member for the area, announced at the Community Information Centre to instigate customers against ECG staff.
She added that the swift intervention of the police averted any clashes.
Revenue Collected
She said the Region had a target to collect GHC231 million, adding that ''We were able to collect GHC63.6 million as at the 20th of April and still counting."
''This achievement would not have been possible without the efforts of staff who braved the odds and went through our vigorous terrain to support the five-week national exercise in the 14 Operational Districts,'' she noted.
Illegalities
She noted that the region was able to uncover seven illegal connections at Akwatia, Kade, Suhum, and Koforidua Districts.
She noted that the Revenue Protection Unit has so far recovered 32,000 kilowatts per hour from five of the customers.
''The corresponding amount of money is GHC38,000 out of which an amount of GHC23,000 has been paid,'' she said.
She explained that notable among the identified illegal connections is a Pub at Suhum which had bypassed a meter and a customer who had connected power without authorisation at Kade.
Meters
She notified the general public that the Company identified some faulty meters and has commenced the replacement of all such meters to improve revenue inflows.
''The company is also intensifying the capturing of all Self-Help Electrification Project (SHEP) meters to ensure every customer receives their bills and pays promptly. Customers who had not yet received bills after three months after installation should visit any of our 14 District Offices for help,'' she added.
She said the 14 Districts are; Koforidua, Oda, Tafo, Asamankese, Asesewa, Begoro, Kibi, Nkawkaw, New Abirem, and Mpraeso. The rest are, Kade, Akwatia, Donkorkrom and Suhum.
Visibility Project
She added that currently, the ECG Revenue Protection Team is carrying out a field visibility exercise to check the metering status of customers and update offline MBH meters.
''They will also check for illegal connections and self-reconnection among customers who have been disconnected due to their indebtedness'' she noted.
Positive Response
IngSariel Etwire added that ''Both Special Load Tariff (SLT) Customers and Non-Special Load Tariff (NSLT) Customers supported the exercise by coming out in their numbers to pay their bills when we approached them. This is commendable and we urge them to continue to do so''.
Assurance
However, she urged customers to use our new payment platforms such as the enhanced Mobile App and short code *226# to ensure that they paid their bills in the comfort of their homes.