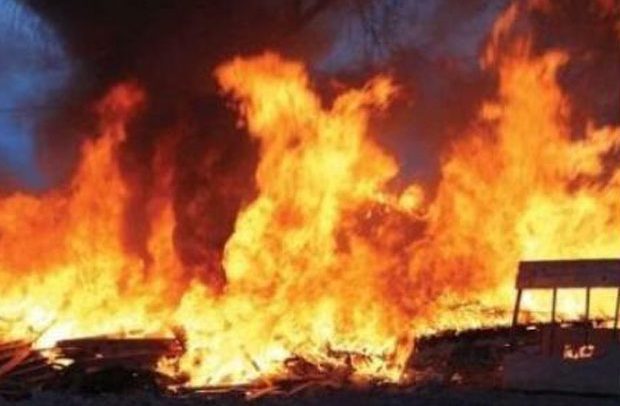 Fire has razed down chains of shops behind the VVIP station at the Kwame Nkrumah Circle in the Klottey Korle constituency of the Greater Accra Region.
According to eyewitnesses, the fire started at about 3pm on Sunday, May 21.
Cause of the fire is yet to be established.
However, two fire tenders have reported to the scene to salvage the situation. But, the fire personnel were welcomed with booing for taking hours to arrive after being notified of the blaze.
Some bystanders are taking advantage to loot shops.
ALSO READ