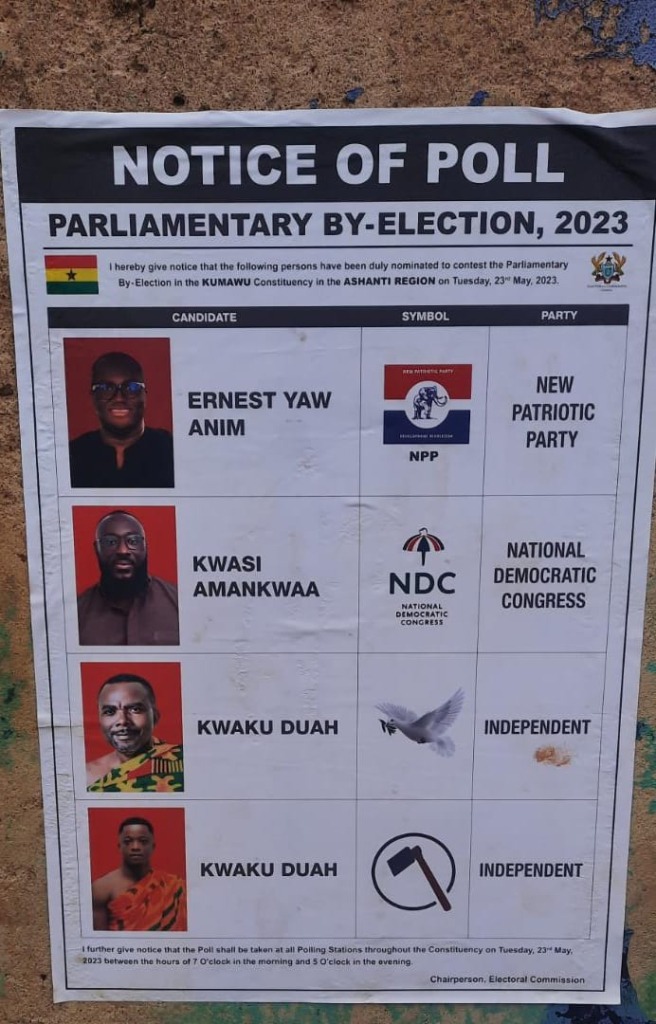 The Electoral Commission has changed the symbol of one of the independent candidates, Kwaku Duah, in the upcoming Kumawu by-election.
The Commission said it was compelled to change the symbol of the second independent candidate which conflicted with that of the other independent candidate.
This means, Kwaku Duah would no longer be represented by a falcon, as advertised earlier in a draft notice of poll.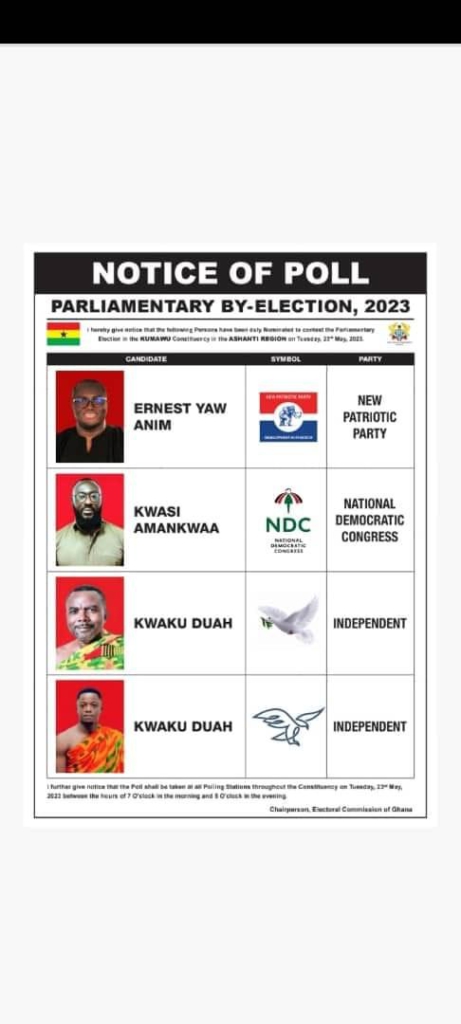 Ashanti Regional Director of the Electoral Commission, Benjamin Bano-Bio, told JoyNews that the EC is mandated by CI 127 to approve and disapprove symbols of independent candidates and political parties.
Electorate in the Kumawu constituency until now have expressed misgivings about the two independent parliamentary candidates who appear in Kente cloth but are represented by a dove and a falcon.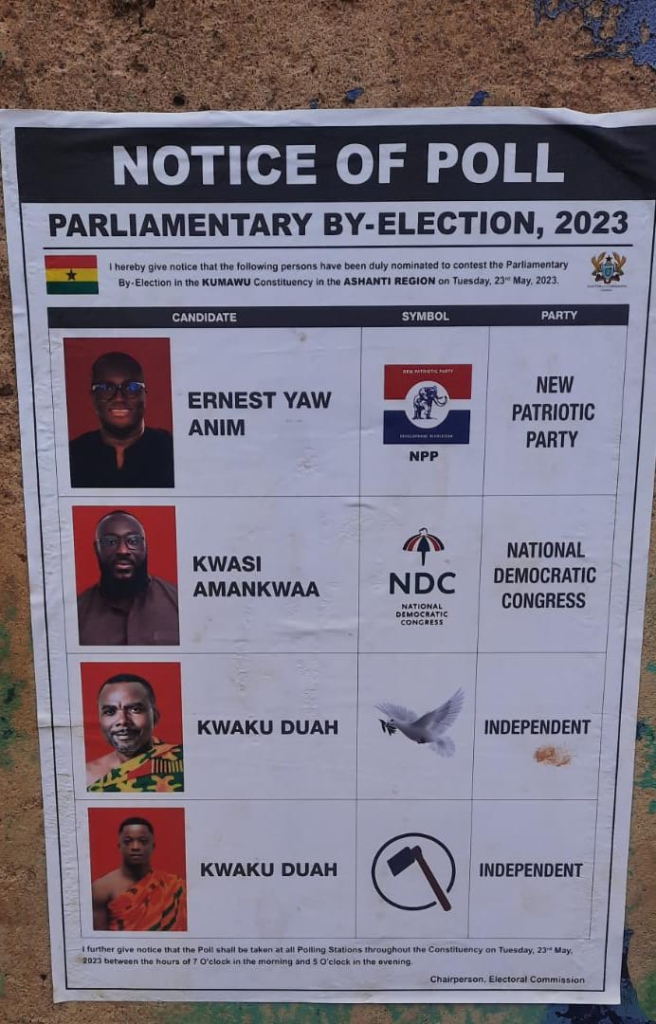 They also bear the same name — Kwaku Duah— with the same spelling.
Some constituents have opined the move could form part of machinations to dissuade supporters of one of the independent candidates who contested the late Member of Parliament, Philip Basoah in the 2020 parliamentary election.
Whilst the then-incumbent MP polled 14,960 votes, the independent candidate, Kwaku Duah polled 11, 698 votes.
Mr Bano-Bio says the first draft of the Notice of Poll which had the dove and falcon was leaked to the public.
According to him, the NDC parliamentary candidate, Kwasi Amankwaa, also changed his picture.