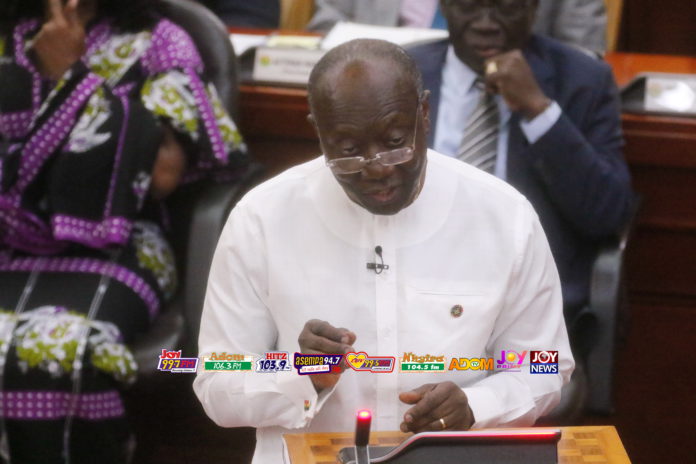 Mr Ken Ofori-Atta, the Finance Minister says the opposition National Democratic Congress (NDC) can come for tutorials on what the incumbent government is using loans for in Ghana.
The comment of Mr Ofori-Atta follows an accusation by the Minority in Parliament that the New Patriotic Party (NPP) administration has borrowed huge sums of money but has no tangible infrastructural project to show for.
To Mr Ofori-Atta, everything the Akufo-Addo-led government is doing is very transparent, therefore, he does not understand why people still ask questions.
ALSO READ: Audio: Ofori-Atta accuses Ablakwa of mischief over Volta roads exclusion
"NDC can come for tutorials on what the loans have been used for because I do not get the NDC in their style of politicking and governance in Ghana," he said.
Speaking in an interview on Asempa FM's Ekosii Sen show after the 2020 budget presentation, Mr Ofori-Atta said the incumbent government is investing in the future of Ghana.
ALSO READ: Listen: Govt's seed money for National Cathedral revealed
"We won't borrow if we don't need it. Many of the loans go into interest payment on debts, energy sector among others," he explained.