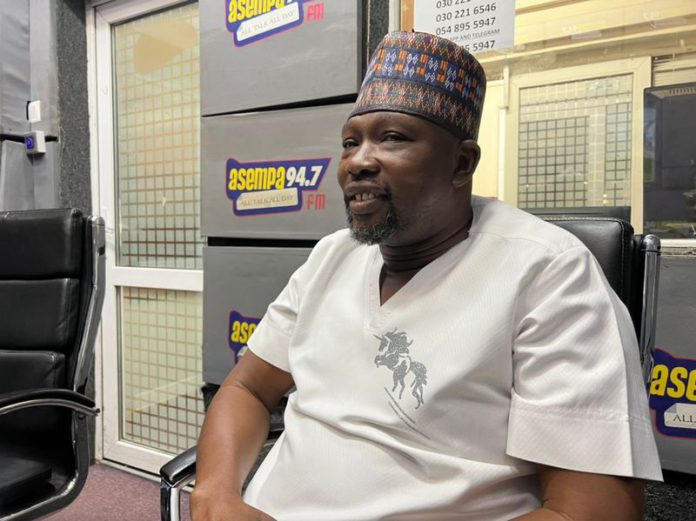 Board member of Accra Hearts of Oak, Vincent Sowah Odotei, has hit hard at former management member of the club, Aziz Haruna Futah, for attributing the low patronage of Phobians games to the incompetence of the current management.
He describes Aziz Haruna as 'unwise' for blaming the management of Hearts for the poor stadium attendance.
Ghana's top tier league-GPL has been hit by poor patronage in recent years with clubs struggling to rake in the needed revenues from gate proceeds to sustain the clubs.
Hearts of Oak and Asante Kotoko are the two biggest clubs in Ghana that are yet to find solutions to the growing challenge of disinterest of the clubs' games.
These two most glamorous clubs have even struggled in recent times to fill half their respective stadium's capacity, with some lovers of the game attributing it to a lack of quality and excitement in the domestic league.
Nhyira FM and Luv FM have embarked on a radio campaign to highlight factors affecting low attendance at Premier League matches and championing recommendations to improve patronage of the local league.
Aziz Haruna in an interview with Nhyira FM on the campaign with focus on the rainbow club blamed the current Hearts' management for disconnecting themselves from the supporters' group, National Chapters Committee (NCC).
However, board member, Vincent Sowah Odotei, has sharply disagreed with Haruna's assertion.
When Sowah Odotei spoke in an interview with Nhyira FM, he described Haruna as unwise for passing that comment.
"I don't agree with Aziz. If he were a wise person, he would not be making that statement [that Hearts management is the problem]."
He stressed "the non-attendance of fans is not limited to Accra Hearts of Oak."