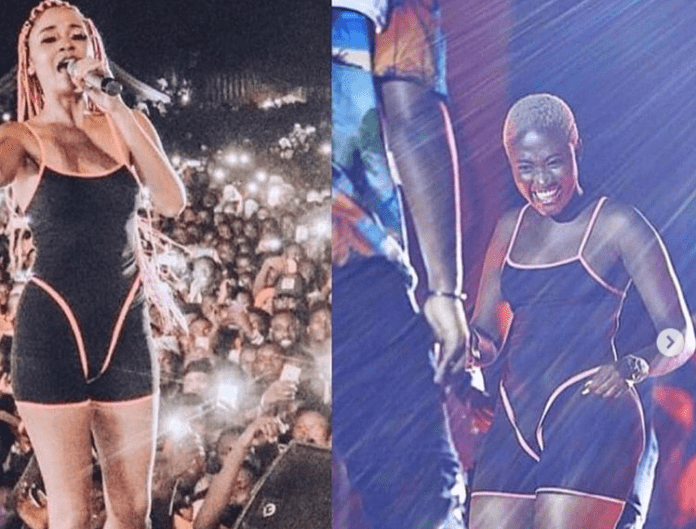 Actress Fella Makafui appears perturbed by musician Wanlov The Kubolor's claim that she emulates his sister, Sister Derby, in order to have presence within the entertainment industry.
Makafui has since taken to Instagram respond to Wanlov's comments in which he labelled her as as Fella 'Macopy'.
Wanlov had claimed that Fella Makafui admired his sister so much that she has decided to emulate her fashion sense among other things that make her unique and relevant on social media.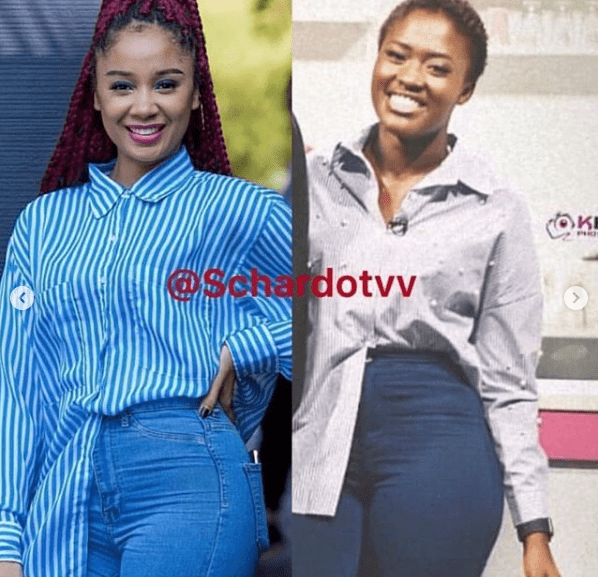 Wanlov did not only accuse Makafui, he went ahead to describe photos that had Fella Makafui wearing apparels that were similar to Sister Derby's that Makafui herself had posted on social media.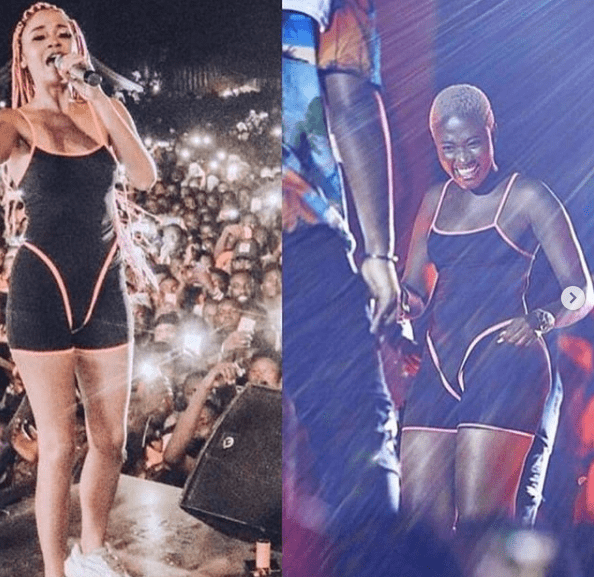 One screenshot which has made rounds on social media since Kuborlor's interview has Fella Makafui allegedly asking a designer if she had a piece Sister Derby wore so she could purchase same. (below).
Reacting to all the accusations, however, Fella Makafui has asked Sister Derby to wear customised wears if she didn't want to be copied by anyone.
I can't burn my outfits just because you have either worn it before or whatever," she wrote in a now-deleted post.
READ ALSO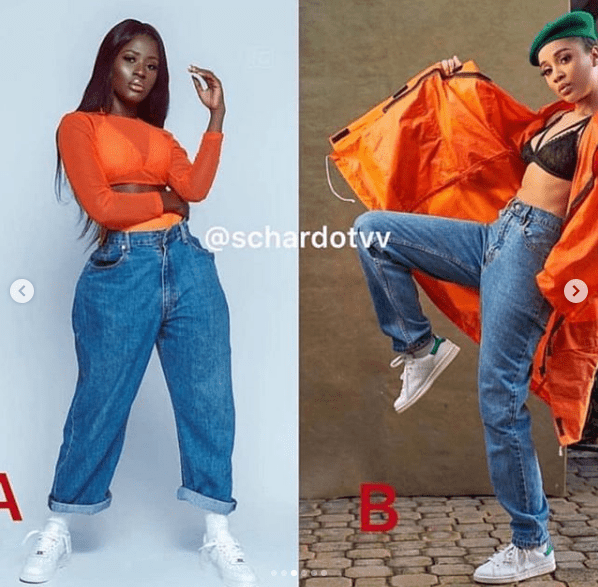 Makafui has also claimed in her long post that Sister Derby was only playing victim because she has been ditched by Medikal.
Read the long note below:
"Dear sir or madam.. if you don't want anybody "copying" your style, kindly wear EXCLUSIVE DRESSE, shoes, bags etc. In not I'm sorry I cannot and will never burn my outfits just because you have either worn it before or whatever and ooohh I'm dark skin, love my short hair and think ass… Beautiful, smart, industrious and I do not intend to change tht… Did I copy your wine shop? Your clothing? Your lashes? Or what exactly? I ordered for a slides you worn before? Is that the copy? Aahh we grow pass this… I think you guys have drag my name enough… LEAVE ME ALONE or TAKE ME TO COURT AND STOP PLAYING THE VICTIM!! I know this is not about me but yooo it's been years… GET OVER IT!! T for Thanks… Peace and love.. Now to anyone who would comment you shouldn't have responded, just know that I have had enough!!! Peace…"