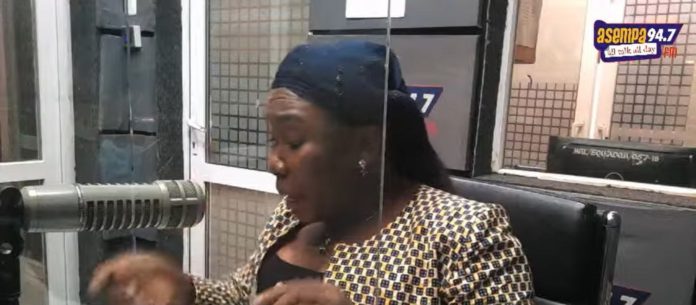 Deputy Information Minister, Fatimatu Abubakar, has advised journalists to desist from using their various media platforms to attack persons who threaten them in their line of duty for public safety.
Speaking on Adom TV's Badwam Show, she urged that these threats be reported to the office of the Coordinated Mechanism on the Safety of Journalists for thorough investigations.
This outfit, she explained, has been set aside to receive complaints of media attacks but journalists, unfortunately, do not make use of it.
"Many journalists do not report threats against them to the office. Rather they use the power they have on the media platforms to express their displeasure. With this, they feel justice is served. Out of anger, they make certain utterances that are not in the public interest.
"We realised that some journalists have genuine concerns and get threatened, hence the need for a listening ear to provide them the needed freedom to work effectively," she said.
The Minister stated that some state-owned enterprises under the various ministries are independent of government influence and financial support.
"For instance when a state entity is called Authority its power exceeds that of one called a Unit, Department or Agency. They are autonomous and capable of running their own affairs without government influence and support financially," she explained.
She added each entity has specific functions they perform and the level and limitations of interferences from government and the ministries.
"Looking at some of these state-owned enterprises each one has some specific authority and functions to be performed and the level at which government or ministries can interfere."
ALSO READ:
HOT AUDIO: Man loses eye in police brutality
She also disclosed that Ghana issues the highest number of broadcast licenses in West Africa.
The Office of the Coordinated Mechanism on the Safety of Journalists under the NMC was opened by the Information Ministry in 2021 to receive complaints from journalists on any form of threat.