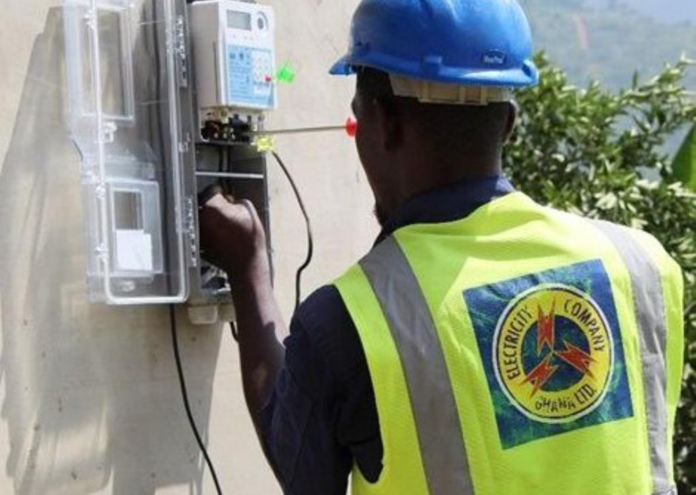 Head of Communications for the Electricity Company of Ghana (ECG), William Boateng, has affirmed that the company will embark on a disconnection exercise starting March 20, 2023, in its bid to mobilize revenue.
According to him, customers who can provide a substantial amount of their debt may not get disconnected from the national grid.
"We're embarking on this exercise because some big companies like the SOEs have the money and depend solely on light for production.
"When it comes to part payment, the officers will check the outstanding debt for just that month, 20TH of the previous month to the 20th of the current month. The agreement can be taking the complete debt in parts, that day and the following week.
"But that'll depend on the company as we have different categories of cash farmers so that will determine the agreement on the payment plan," he explained.
"If you pay, it will reflect on our platform and you will get notified."
Addressing the concern of customers who are not served with monthly bills, he said so long as they've consumed and know the monthly amount paid, it's no excuse.
"There are some challenges so when we get to the places we will know what to do.
"If someone complains that they have not received their monthly bills, we will just ask them if they're aware they owe us and the amount they've consumed. The PURC law states that you are supposed to pay on account once you've consumed," he said on Accra-based Neat FM.
The exercise is using almost all ECG staff from top management to junior officers to retrieve all the monies owed to them.
The Managing Director of ECG, Samuel Dubik Mahama, said the company is owed over GH¢5 billion from the month of September 2022 to February 2023.
Most of this debt resides with the SOEs and MDAs.
He added that the agencies that would refuse to settle their bill immediately will face the same consequence as the Energy Ministry.
ALSO READ:
ECG announces closure of offices for nationwide revenue mobilisation exercise
ECG has not disconnected our power – Energy Ministry
Ahead of this exercise, Mr Dubik Mahama has toured all the operational regions of ECG to sensitize the staff on how to go about the mobilization of the revenue, and to respect the customer at all times.
It is expected that at the end of the exercise, 100% of the debt would be recovered.