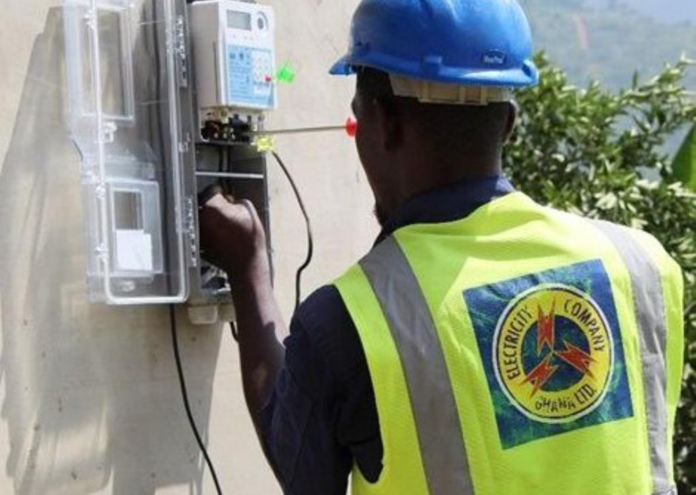 The Electricity Company of Ghana (ECG) has launched a new nationwide initiative to increase revenue, building on the success of a month-long campaign that took place from March to April.
Starting today, May 29, and running until Friday, June 2, the five-day mobilization exercise aims to target all categories of customers with outstanding payments, including State-Owned Enterprises (SOEs).
Specially trained teams will oversee the operation, apprehending and prosecuting individuals who attempt to interfere with the process or engage in illegal self-reconnection after disconnection, as stated in a press release issued on Tuesday, May 23.
To facilitate maximum participation from top management and staff, ECG will operate with a reduced workforce during this revenue mobilization period, ensuring essential services are still provided to customers.
During the previous revenue drive, ECG successfully recovered a significant amount of debt, totaling GH¢3.1 billion out of the overall GH¢5.7 billion owed by customers.
Speaking at a recent media briefing on Thursday, May 4, 2023, Samuel Mahama, the Managing Director of ECG, acknowledged this achievement but emphasized the need for continued efforts.
"Out of the GH¢5.7 billion, ECG managed to recoup GH¢3.1 billion," Mahama stated. He further explained that despite ongoing attempts to recover the remaining amount, some companies were untraceable or had already ceased operations.
"There were several companies that have collapsed, making it difficult to locate them for meter retrieval or to find their physical premises," Mahama added. "The total outstanding bills from these companies amount to about GH¢750 million. Additionally, we have encountered post-paid customers who face challenges, such as demolitions and floods, rendering their previous locations nonexistent. Some customers have also become untraceable. The outstanding bills from this group amount to approximately GH¢750 million."
The Managing Director warned customers who are illegally using electricity to rectify their situation promptly or face prosecution for power theft.