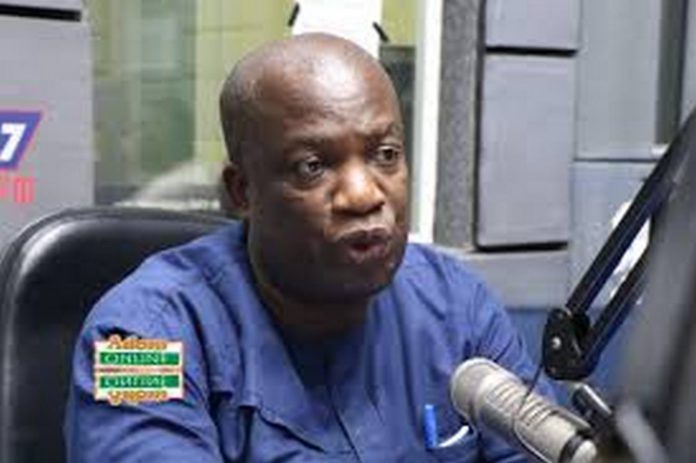 The Electoral Commission (EC) says it stands by its decision to exclude passport as document for the upcoming re-registration exercise ahead of the 2024 general elections.
Speaking in an exclusive interview, Director of Electoral Services, Dr. Serebour Quaicoe explained that, different numbers are issued whenever passports are renewed, hence the decision.
Since the Electoral Commission of Ghana announced that it will not accept passport and guarantor system as a prove of citizenship for the upcoming re-registration for the 2024 elections, it has received criticisms from some political parties and individuals.
Those who oppose the decision are with the view that, those without Ghana card as sole requirement for registration will be disenfranchised.
But Director of Electoral Services at the EC, Dr. Serebour Quaicoe justifying their stands on The Big Agenda on Adom TV hosted by Nana Osei Ampofo Adjei said anytime a passport is renewed, it has a different number.
Due to that, he said one can change his identify and it will be difficult to trace since the passports do not have same number.
"I have four passport and each of them bares different numbers and there is no indication the numbers are linked to each other that is why we are rejecting the use of passport for re-registration this time round''. Dr. Quaicoe said.
Touching on the guarantor system, the Director of Electoral Services at EC indicated that, it poses a major challenge.
"The guarantor system is something workers hear do not want to hear as it gives us a lot of problems. We think time has advanced and you do need somebody to tell you are eighteen or you are a Ghanaian'' Dr. Quaicoe added.
On the upcoming Kumawu by-election, Dr. Quaicoe said the ruling New Patriotic Party (NPP) has written to them to help conduct their primaries to elect a candidate.
He stated that, EC is prepared the conduct the elections for a new Member of Parliament.