A delayed commissioning of a newly constructed six-unit classroom block has forced pupils and teachers of the Nabu D/A Basic School in the Oti region to seek refuge in dilapidated classroom structures as others study under trees for over a year.
A visit to the school by Adom News reporter Obrempongba K. Owusu, revealed that the classroom building, which comes with teachers' quarters and other structures, was among eight other projects constructed under the Social Investment Fund (SIF) to improve education and healthcare in the area.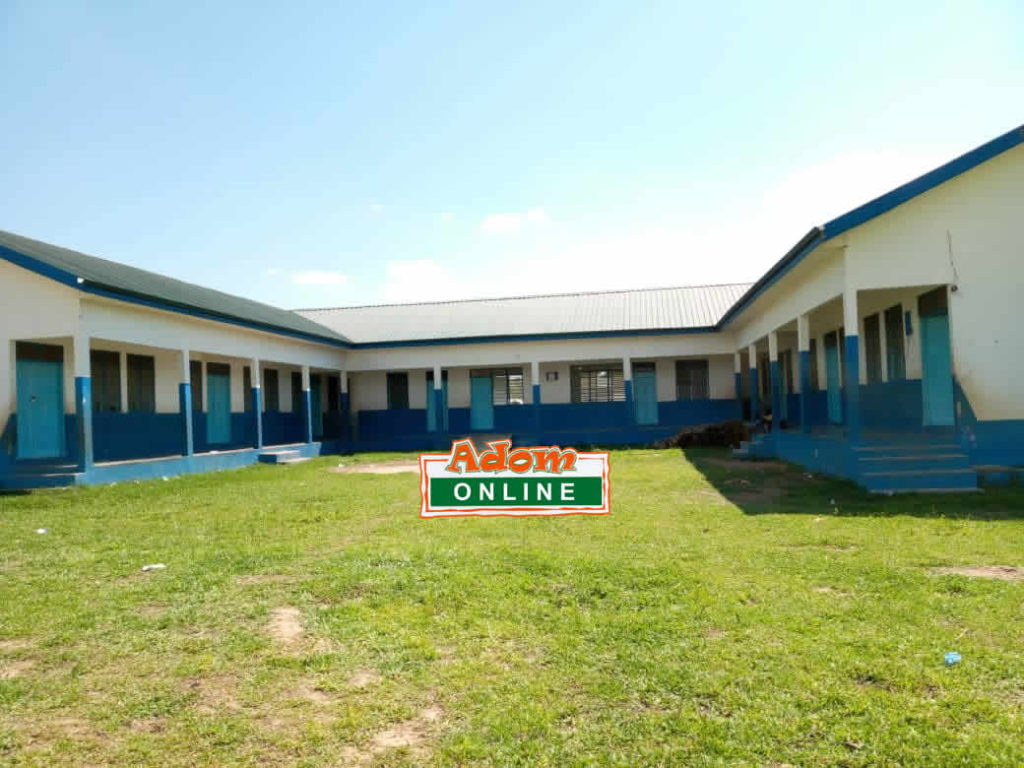 Head teacher of the school, Paul Iddrisu said "there were high hopes the problem would be solved upon completion, but it is said they have been locked because they have not been commissioned.
ALSO: Audio: Owusu Bempah replies man who vowed to slap him over kidnapped Tadi girls
"I will therefore urge authorities to, as matter of urgency, commission the building to offer a conducive environment for teaching and learning to take place," he added.
In an interview with Adom News, a teacher in the school, Unajah Sani recounted the difficulties teachers and pupils face studying under trees.
"The structures have remained locked and are wasting away, we now study under trees where we don't even have desks so you find pupils sitting on stones and wood logs to learn. Anytime the weather becomes cloudy, lessons have to end which is affecting academic work," he lamented.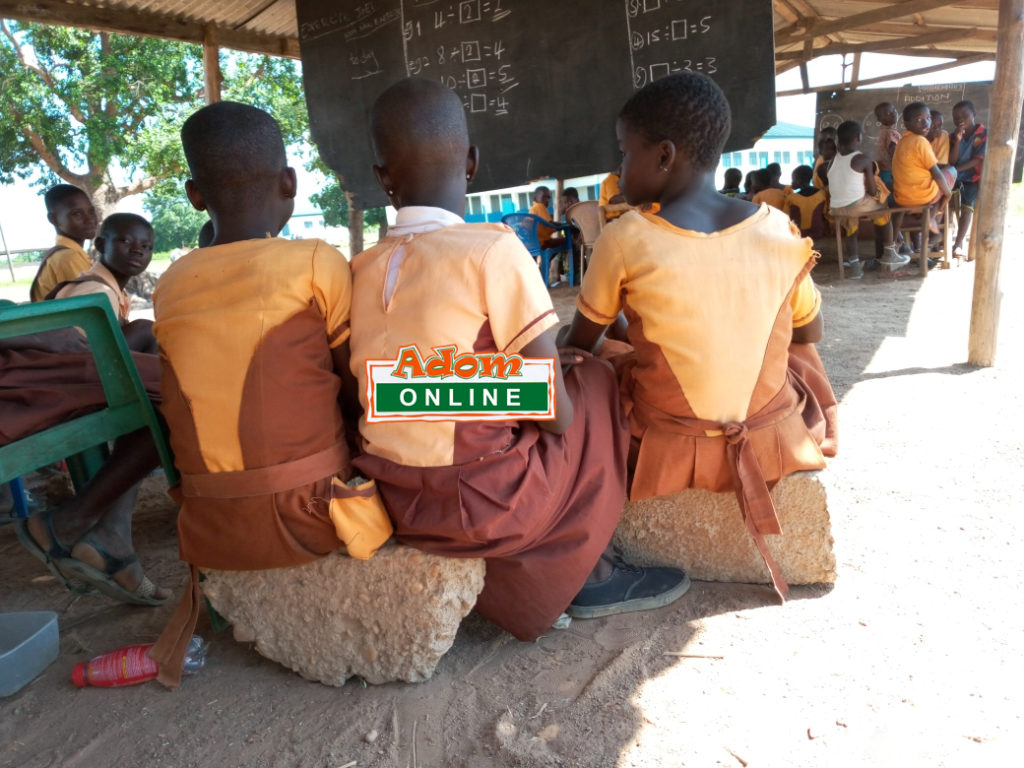 Meanwhile, pupils in the school have appealed to the district assembly to do their best to ensure the building is put to immediate use to enable them have access to quality education for a better future.
ALSO: Audio: Anyone who shows up to contest Akufo-Addo is a wizard or witch- NPP Chairman
Speaking to the issues, the District Chief Executive for the area, Jackson Kwame Jakayi attributed the delayed commissioning to debts owed by the Assembly.
"The projects have not been commissioned because the Assembly haven't been able to pay monies it owes SIF contractors coupled with debts inherited from the previous administration.
"But, I can assure you the Assembly is in talks with the contractors to allow the projects to be commissioned and put to use to serve the purposes for which they were built while we take steps to clear the outstanding debts we owe them," he stated.
Source: Adomonline.com | Adom News | Obrempongba K.Owusu