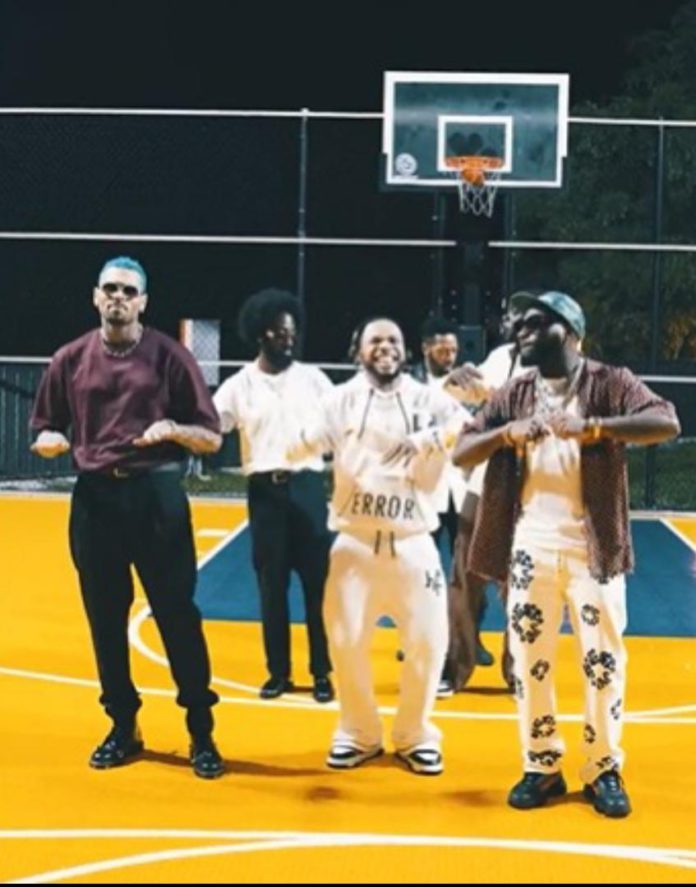 The latest participant of the viral dance challenge for the hit song 'Unavailable' off the 'Timeless' album is one many did not see coming.
Multiple award winning singer, songwriter, dancer and performer, Chris Brown is the latest recruit and a video shared by Davido captured him in his elements.
Chris Brown infused his signature dance moves into the challenge featuring talented dancer, Pocolee.
Being a choreographer himself, hopping unto the challenge was an easy task for the American superstar.
A proud Davido shared the video with the caption, "Had to bring together two of the most fire dancers from two different worlds. GUESS WHO?! UNAVAILABLE challenge STILL goin' ! Just ask the family."
Meanwhile, Davido's 'Unavailable' banger has hit 100 million streams on Spotify in just six weeks of its release.
In a related development, Davido has announced about 10 yet-to-be-released projects with Chris Brown and others with Drake.
Watch video below: