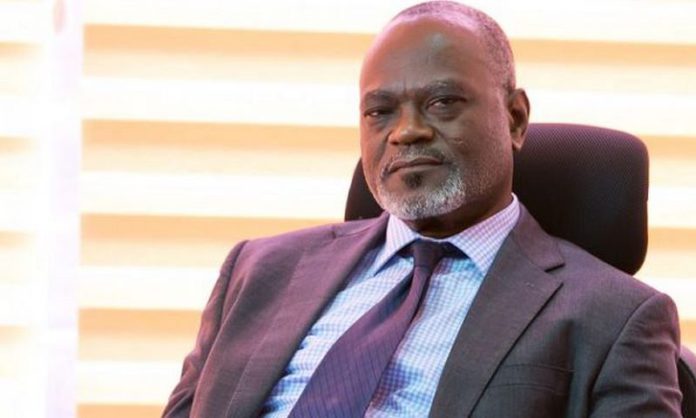 Dan Kwaku Yeboah moments after tendering in his resignation letter as the Public Relations Officer of the GFA Normalization Committee dropped a bombshell that Dr. Kofi Amoah instigated the sacking of erstwhile member of the committee lawyer Duah Adonteng.
READ: Watch: Wife of Kasoa cops killer arrested

The normalization committee was formed to oversee the affairs of the country's football after the airing of a documentary by investigative journalist Anas Aremeyaw Anas that allegedly exposed corrupt practices by officials of the Ghana FA.

Its initial membership was made up of three members that included Dr. Kofi Amoah as chairman, Madam Lucy Quist as vice chair and lawyer Duah Adonteng as a member but months later lawyer Duah Adonteng was shown the exit by Fifa without any reason from.
READ: 'Wo Nsa Ano Adwuma': Ashaiman Beyonce evicted

Dan Kwaku Yeboah after his resignation from the body he vehemently defended has spilled the beans stating that his former boss Dr. Kofi Amoah wrote to Fifa to report the non performance of lawyer Duah Adonteng hence his removal from the committte.

"Dr Kofi AMoah wrote to Fifa to sack lawyer Duah Adonteng for poor performance and they obliged" he told Peace FM.

He further added that he has doubts whether the normalization committte can accomplish their task by the end of September and hand over the reigns of football to the 'football people'.
READ: Video: Find out charges levelled against Kasoa cops killers as main suspect goes to BNI cooler

"I doubt whether the Normalization Committee can leave office by the end of September as congress has not yet adopted the new statutes" he said.
Source: Ghanaguardian