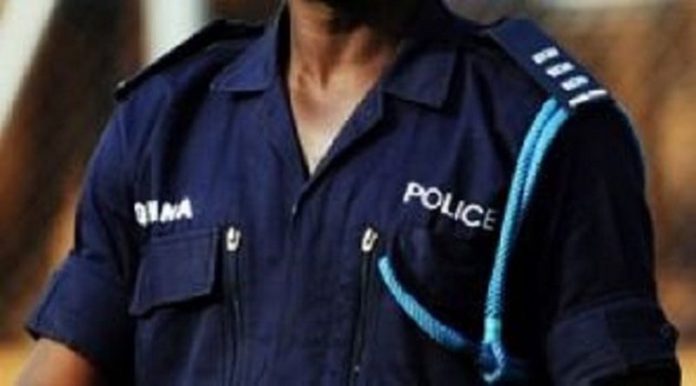 Police at Kwabeng in the Eastern region are investigating the killing of a mentally ill man by the police after he stormed the Kwabeng Police Station with a machete.
The Eastern Regional Police Public Relations Officer, DSP Ebenezer Tetteh urged the family of the deceased to remain calm.
According to him, the investigations will be conducted thoroughly to ensure that his outfit in the region exercises professionalism during the probe and communicates the findings to the public after completion.
ALSO: Thieves break into Commander's office at Central police station
The police at Kwabeng on Sunday resorted to the use of a firearm to disable a mentally ill man who had charged on some police officers at the charge office with a machete.
The mentally ill man is said to have threatened to kill the police officers who were on duty.
The two officers are said to have fled the charge office and called for reinforcement from Akyem Kwabeng.
ALSO: Suspected Kasoa cop killer is landlord with police officer tenants
DSP Ebenezer Tetteh, narrating the incident, said the mentally ill man was shot when he attacked one of the policemen in the station and threatened to slash him with the machete he was holding.
The policeman, he noted, in an attempt to defend himself shot at the mentally ill man who was subsequently rushed to the hospital but died while receiving treatment.
ALSO: Video: Suspected cops killer: 'Shocked' church members react
Justifying the action of the police, DSP Tetteh noted that the situation was very dangerous and so it was proper that the officer took such a decision. He said checks from their sources confirmed that the deceased was receiving treatment from a hospital.
Source: Adomonline.com | Dorcas Abedu-Kennedy