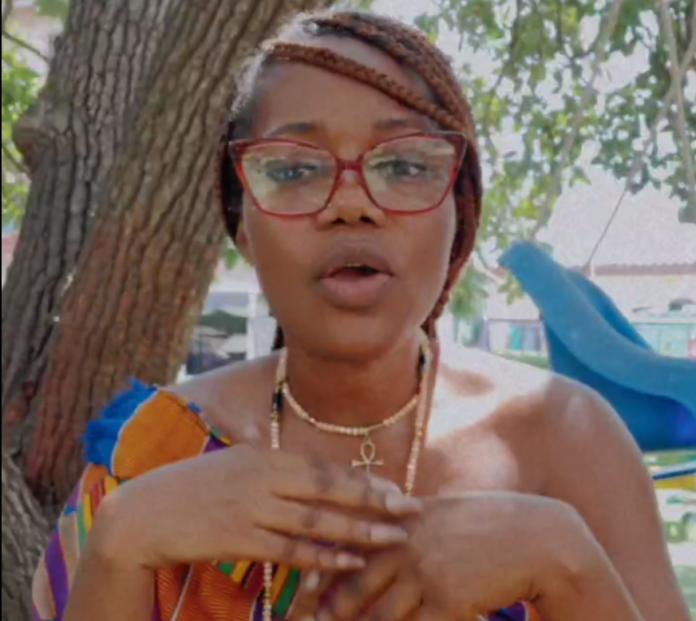 Songstress Mzbel has reacted in rage after her name was associated with a trending video on social media in which damning allegations were made against spiritual leader, Ajagurajah.
The said leaked audio contained a voice of a woman who accused the prophet of rape and fraudulent activities.
The unidentified persons alleged that Prophet Ajagurajah made sexual advances at her on the very day she first visited his church.
Among other things, she alleged the Prophet invited her to his chambers while luring her with a message that the Lord has revealed she is to be his wife.
Based on a similar accusation Mzbel made against a popular Man of God, netizens have claimed she is the voice heard in the leaked tape.
Despite Mzbel having a squeaky voice, contrary to the hoarse textured voice of the yet-to-be-identified accuser, Ghanaians are positive it's a match.
Reacting to this in series of posts she made on her Instagram platform, Mzbel indicated she could possibly not be the accuser as she has never met the said Prophet all her life.
She denied ever granting him an interview or visiting his church, hence she cannot understand why she is being dragged into such unpalatable episode.
The songstress laid a curse, stating that the source of the lie will know no peace or happiness.
Meanwhile, the news report has been traced to a portal allegedly managed by Mzbel's close associate.
This has left Mzbel heartbroken as she revealed she is still working to get to the bottom of the whole matter.
ALSO