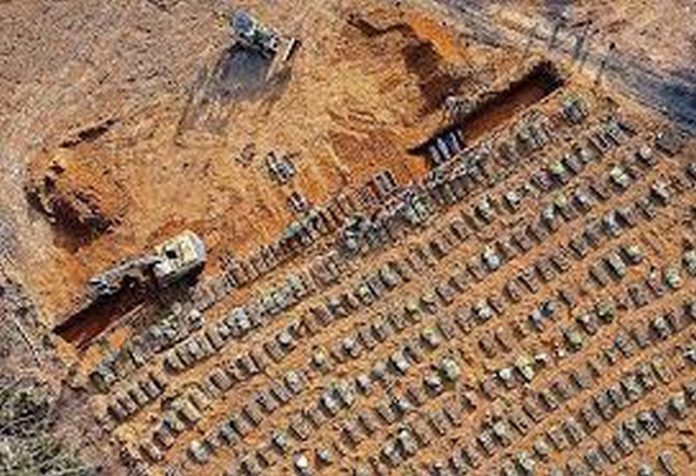 The Brazilian city of Manaus is handling more than 100 burials a day due to the #coronavirus, according to the office of the mayor of Manaus.
The department responsible for burials have started to dig trenches using heavy machinery to bury victims of #COVID-19.
An aerial view of the grave site shows the quantity of coffins of confirmed and suspected victims of coronavirus.