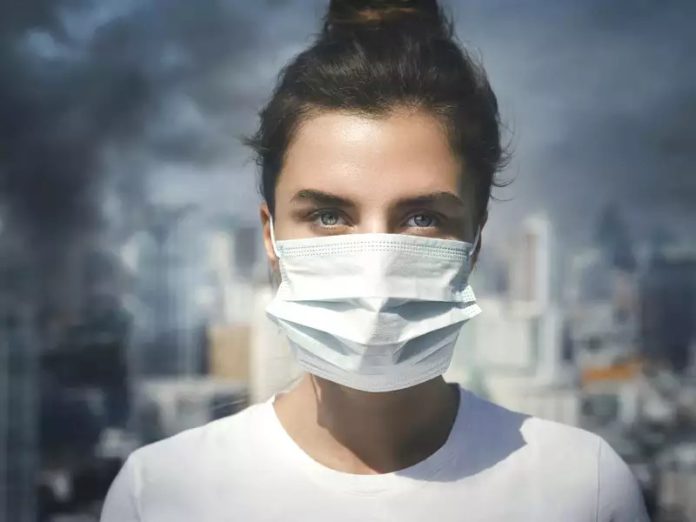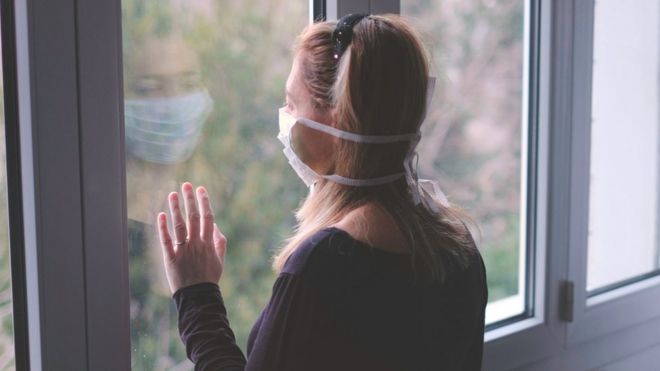 Vulnerable people in England and Wales advised to stay home since the coronavirus lockdown began will be able to go outdoors again from Monday.
The change means people will be able to go out with members of their household.
Those living alone can meet with someone from another household while maintaining social distancing.
Support for shielders, such as food and medicine deliveries, will continue. Shielding advice in Northern Ireland and Scotland has not yet changed.
In England, those shielding will be advised that they can go outside once a day, with their household or, if they live alone, to meet one other person at a two-metre distance.
In Wales, outdoor exercise for people shielding will be unlimited.
Those shielding should not go out to work, to shop or visit friends in their homes.
Around 2.5 million UK people were advised to stay at home as lockdown began, because they were identified as being at particularly high risk of needing hospital treatment for coronavirus symptoms.
The list of people who should be shielding includes solid organ transplant recipients, cancer patients undergoing chemotherapy, pregnant women with heart disease and people with severe respiratory conditions such as cystic fibrosis and severe asthma.
One of the scientists advising the government, Professor Peter Openshaw, told the BBC's Andrew Marr Show that we are learning more about the virus: "I think we're going to be able to fine-tune the advice now and actually reassure some people we feared might be susceptible, that in fact they're not as vulnerable as we thought."
---
Shielding has become 'more challenging'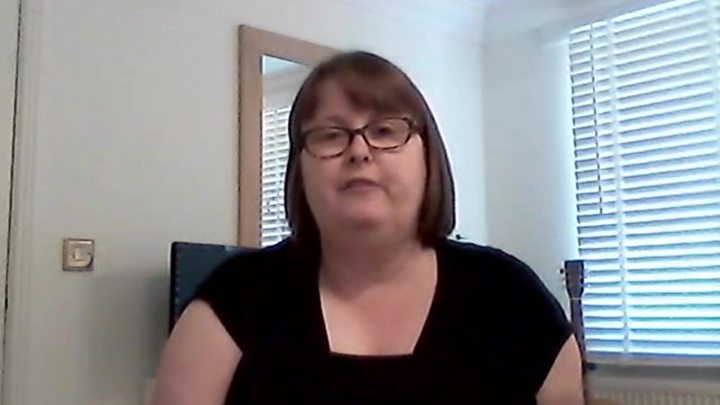 Lynne Loomes, a primary school teacher from Gloucestershire, is one of those who has had to stay inside having been diagnosed with an autoimmune disease last year.
She told BBC Breakfast that the easing of lockdown measures has made shielding more challenging – especially since she has had to tell her children they cannot go out for socially-distanced meet ups with friends.
"I'm having to say 'no, you can't, because that increases the risk for me'," she said.
"In terms of day-to-day we've tried to get up as normal. We've tried to keep the routine as if we were going to work," she added.
"But it has actually got harder as some of the rules have eased, because we know that it doesn't really change for us as a family."
---
Prime Minister Boris Johnson said that "thousands of lives" had been saved by those who had shielded themselves.