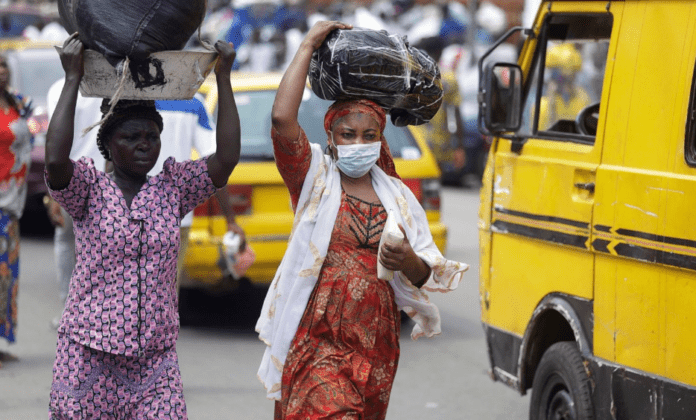 Nigeria hit a hair-raising 1,532 figure-benchmark of coronavirus cases as the Nigeria Centre for Disease Control (NCDC) on Tuesday night, April 28, announced 195 new cases, the highest daily figure recorded so far by the agency.
In series of tweets on its verified Twitter handle as at 11:50 pm, NCDC made the announcement as Nigeria's coronavirus cases soared beyond a thousand radar in less than three months after the index case.
Eighty of the cases were recorded in Lagos with Kano coming second on the log with a whopping 38 cases – the highest reported so far since the outbreak of the virus in the state.
Some 255 people have been discharged after fully recovering from the virus while 44 casualties have been reported with Lagos still taking its place as the epicentre of the disease in Nigeria.
Globally, there are 3,138,785 Covid-19 cases shared across territories and countries according to Worldometere data.
Here is the breakdown of Covid-19 cases per state, based on the data of NCDC as the virus spreads across the country's 36 states:
1. Lagos: 884
2. FCT: 158
3. Kano: 115
4. Ogun: 50
5. Gombe: 46
6. Osun: 34
7. Katsina: 30
8. Borno: 53
9. Edo: 30
10. Oyo: 21
11. Kaduna: 15
12. Bauchi: 29
13. Akwa Ibom: 12
14.Kwara: 11
15. Sokoto: 19
16. Ekiti: 8
17. Ondo: 8
18. Delta: 7
19 Rivers: 7
20. Taraba: 8
21. Enugu: 3
22. Niger: 2
23. Jigawa: 7
24. Abia: 2
25. Zamfara: 4
26. Benue: 1
27. Anambra: 1
28. Adamawa: 1
29. Plateau: 1
30. Imo: 1
31. Bayelsa: 1
32. Kebbi: 1
33. Ebonyi: 1
34. Nasarawa: 1