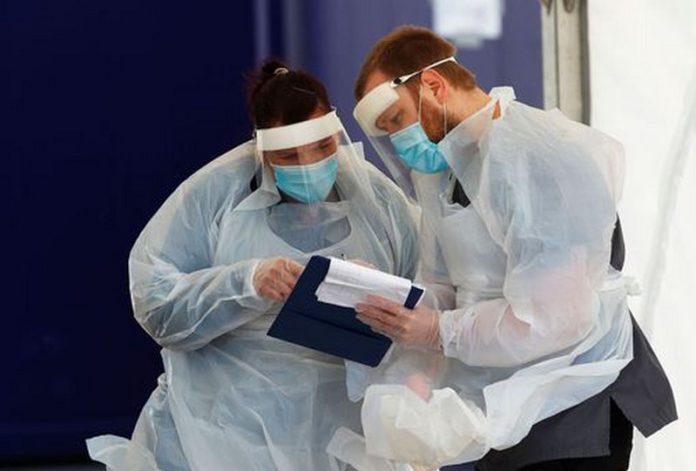 The death toll in parts of the UK are 11,000 more than first thought – with 51,000 victims across the country, according to a tally of official data from each UK nation.
There are now almost 64,000 excess deaths from all causes, the Office for National Statistics (ONS) said on Tuesday.
Less than a fifth of deaths registered in the week ending May 29 in England and Wales involved Covid-19 – the lowest proportion since the week lockdown was imposed in March, figures show.
There were 9,824 deaths registered in that week – a fall from the previous week but still 1,653 deaths higher than what would usually be expected, the ONS said.
It comes after globally, the worst daily rise in cases was recorded – a total of 136,000 positive cases in 24 hours.
The news dashes hopes that the virus will soon be under control, six months after cases of Covid-19 first emerged in the Chinese city of Wuhan, Hubei province.
Seven million people have now been infected during the global pandemic and the grim death toll now stands at 400,000.
The latest figures follows news the UK government's is to drop plans for all primary school pupils to return before the summer.
Yesterday, Health Secretary Matt Hancock also conceded that secondary schools may not be able to reopen in September.