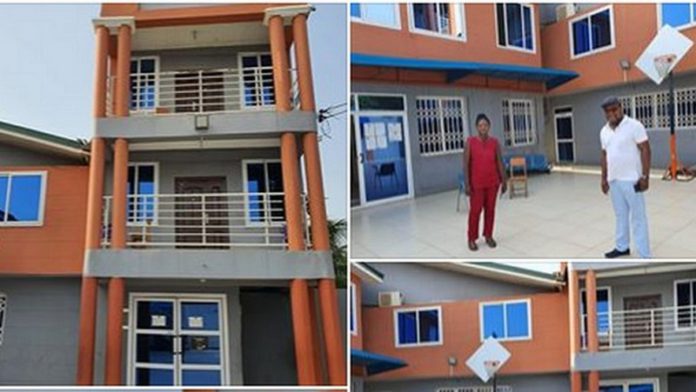 Residents of Tema Community 18 are protesting Bishop Gideon Titi-Ofei of Pleasant Place chapel's plan to allow his property to be used as an isolation Centre for COVID-19 patients.
They say they were not consulted before the decision was reached because an isolation centre cannot be in the middle of a busy town.
One of the residents, who spoke to Joy News, said: "The concern of the community is that we were not consulted, we feel this place is not good for an isolation centre because if you check the next neighbour is just a wall away from them, the gutter to be used is used by many, this is an infectious disease that has come up.
"When you go to the hospitals the isolation centres are close to the mortuary so why plant an isolation centre in the middle of the community. We wanted an engagement first if he declines we will use legal means."
But Bishop Titi-Ofei, reacting to the concerns of the residents, said he is only offering a helping hand to the authorities and it is up to them to determine if the facility is suitable for such purpose or not.
Below is his statement on the matter:
Below are photos of the facility: