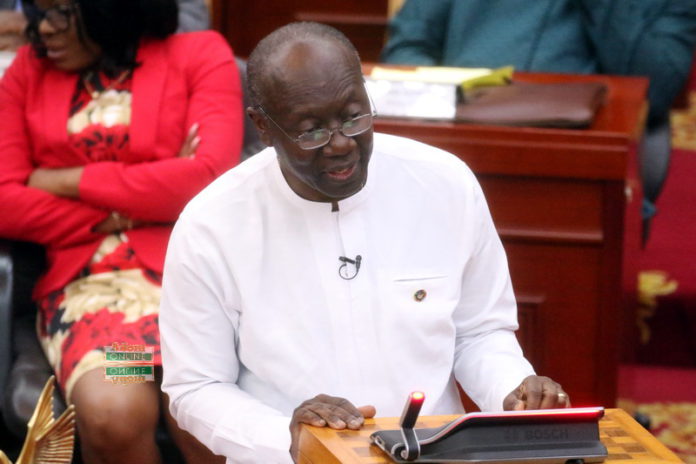 Finance Minister, Ken Ofori-Atta is proposing a three percent increase in Communication Service Tax, thus from six percent to nine percent.
This, he explained, is to develop the foundation for the creation of available technology ecosystem in the country.
READ: Audio: Prophet Badu Kobi incurs wrath of women group
Mr Ofori-Atta revealed this while presenting the 2019 Mid-year Budget Review in Parliament on Monday.
The announcement affirmed the predictions by economic pundits and politicians who said government planned to increase taxes to generate revenue.
They also predicted Value Added Tax increase from 17.5% to 21%.
READ: Ato Forson's prediction ahead of Mid-year Budget Review
But, explaining the rationale behind the increment from six to nine percent, the Finance Minister said it is to enable government put in place systems to identify and combat cybercrime, protect users of information technology, combat money laundering and other financial crimes.
"The increase will not be earmarked, however, the sharing ratio will be adjusted in such a manner that the national youth employment programmes continue to receive the same proportions as they are currently receiving," he added.
READ: Possible Communications Service Tax increase; Minister reacts
Communication Service Tax was introduced in 2008 at an ad valorem rate of six percent. The tax is levied on charges payable by consumers for the use of communication services.
Source: Ghana | Adomonline.com | Adwoa Gyasiwaa Agyeman