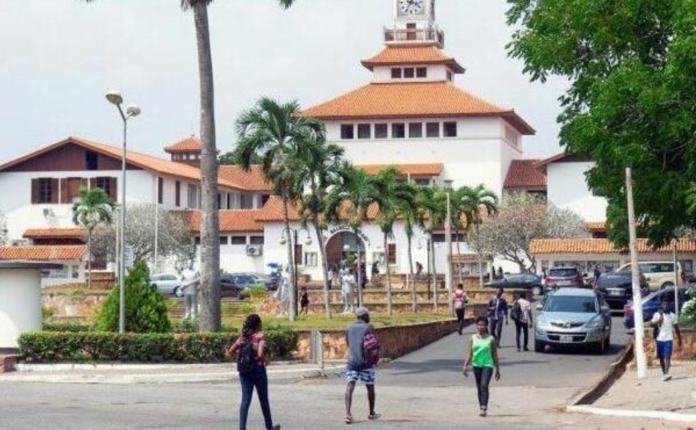 An Accra High Court has ordered the management of the University of Ghana to refrain from revoking the residential status of continuing students in both Commonwealth and Mensah Sarbah halls.
This decision of the court was issued after some disgruntled students filed an interlocutory injunction on January 6, 2023.
The university's administration issued an order intending to remove all continuing male students from the halls due to a violent altercation that had taken place between the two parties on August 15, 2022.
According to UG's management, they chose to implement the directive as a disciplinary step after fights between certain students from the two halls resulted in the demolition of the bust of John Mensah Sarbah's statue, which was located at the Mensah Sarbah hall.
Per the administration's announcement to the members of the university, starting from the 2022/2023 academic year, "Level 100 and graduate students (Masters and PhD level) will be assigned to Mensah Sarbah and Commonwealth Halls."
"All continuing students of Commonwealth hall and continuing male students of Mensah Sarbah hall will not return to these halls, or to any of the traditional halls. They are to be randomly assigned to available rooms in any of the UGEL and private hostel," the directive added.
But in accordance with the court's judgment from January 6, the current residential arrangement of students must be maintained as it was before UG's directive on October 26, 2022.
"It is hereby ordered that the Defendant herein is hereby restrained either by itself or its officers, assigns, privies, agents, workmen or anybody working under the Defendant's instructions from going ahead to implement the decision of the Defendant, dated 26th October 2022 in respect of the residential policy decision affecting continuing students of Commonwealth Hall, University of Ghana," the court ruled.