The staff of defunct Capital Bank are still struggling to come to terms with the collapse of the once vibrant bank.
According to them, months to the takeover by the Bank of Ghana a year ago, their auditors and management told them they had made profits thus were extremely shocked at its collapse.
Raymond Addei Danquah who was Deputy Head of Digital Banking and Philip Yawson, a branch manager who are both now unemployed, revealed this in an exclusive interview on Asempa FM's Ekosii Sen programme Tuesday.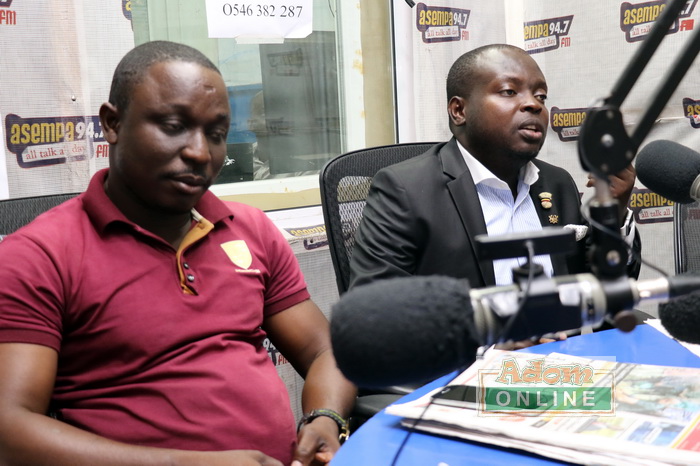 They revealed that there was a massive expansion on the company's digital platform and the opening of new branches across the country, months to the takeover.
ALSO READ
"We were extremely shocked because we never dreamt and nothing showed that our bank will collapse. Our books and finances were very good according to what management told us," they stated.
Raymond Addei Danquah who was deputy Head of Digital Banking said he returned from training abroad with his boss only to receive the bad news.
To survive now, the banker said he grills pork to sustain his very young family.
"I have really lose because  I was diagnosed of Diabetes due to my bad eating habit since I have to travel almost every weekend to work at our branches" he bemoaned.
Philip Yawson on the other hand who has two children said, he now depends on God to provide for his family.
Though he has a registered business, the money to start it has been a very big challenge.
Raymond and Philip revealed that a year after the bank's collapse, they have not received anything and management and the board have not bothered to contact them.