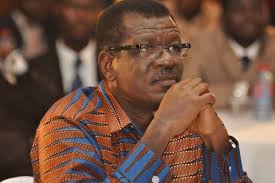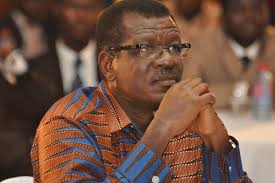 A banking consultant and finance expert, Dr Richmond Akwasi Atuahene has berated the former Board Chairman of Capital Bank, Rev. Dr Mensah Otabil for his comment on the collapsed bank.
A lot of criticisms have gone against the founder of the International Central Gospel Church (ICGC) after the Bank of Ghana (BoG) seized the licenses of UT and Capital banks in 2017 due to mismanagement.
ALSO READ: Exclusive: Bullet resigns as Ebony's manager as dad takes over
In response to his critics, Dr Mensah Otabil in a statement said "My position was a non-executive role. I was therefore not involved in the day-to-day management and operations of the Bank".
But Dr Atuahene says a Board Chairman is responsible for everything that happens in the bank and cannot claim innocence of the happenings in the bank.
Dr Akwasi Atuahene has also advised Ghanaians to learn how to reject positions when they know they cannot handle it.
RELATED STORY: Otabil speaks on Capital Bank collapse
He says the attitude of bragging around with titles and positions has characterized Ghanaians so much that they take positions they know they cannot perform.
Meanwhile, a Business Strategy and Financial Services consultant, Kofi Bentil has lauded Dr Mensah Otabil for his response to the criticisms, saying his readiness to avail himself to authorities for probing is the right thing to do.
ALSO READ: Probe BoG over collapsed banks – financial analyst
Mr Bentil says it is true that Rev. Otabil was not involved in the daily running of affairs of the bank but is, however, responsible for whatever happens to the bank as Board Chairman.
Mr Bentil has blamed the BoG for their weak supervision that has led to the failure of the seven banks.