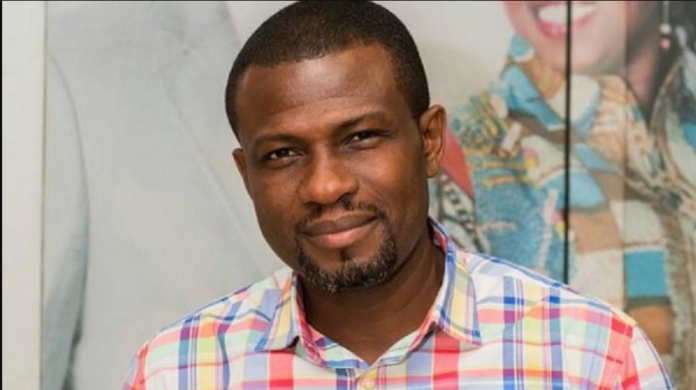 The President of the Creative Arts Council, Mark Okraku Mantey, has entreated movie producers to collaborate so they can be competitive on the global market.
According to him, Ghanaian movie producers undertaking solo projects has been a bane to the industry's progress and it was necessary for them to work together.

Speaking at the maiden edition of the Creative Arts Industry Forum which came off at the National Theatre recently, Okraku Mantey said it was a common practice around the world for production companies to work together.
SEE THIS: 'DJ of the Year' award will put pressure on DJ Switch – KOD

"Even in Hollywood, which is regarded as the biggest movie industry in the world, production companies work together. It is not uncommon to see production houses working together, they normally join forces and resources and that is helping.

"I'm looking forward to the days I will see about three production companies Like Sparrow Productions, Movie Africa and Miracle Films at credit crawls at the end of a film," he said.

The Creative Arts Industry Forum was themed: "Reviving Ghana's Creative Industry" and was intended to bring together stakeholders in the industry to deliberate and share ideas on how to grow the sector.
The forum attracted a lot of industry players

There were presentations from the Minister of Tourism, Arts and Culture, Barbara Oteng Gyasi, Deputy Minister of Works and Housing, Barbara Ayisi, Chief Executive Officer of Ghana Tourism Authority, Akwasi Agyemang and Board Chairman of the National Theatre, Nana Fredua Agyemang Ofori-Atta.
MORE: 'DJ of the Year' award will put pressure on DJ Switch – KOD
In her presentation, Madam Barbara Ayisi also entreated movie producers to properly represent Ghanaian culture with the local languages.

The former actress expressed her pride in Kumawood and said there was nothing wrong in communicating in your local language.
READ: Davido in new project with Tyler Perry

"The Chinese, Germans and other Russians are very proud of their language so why can't I be proud of my Fante. Please industry players from now onwards, let us stop thinking that anything Ghanaian is archaic and that is why I'm so proud of Kumawood," she stated.