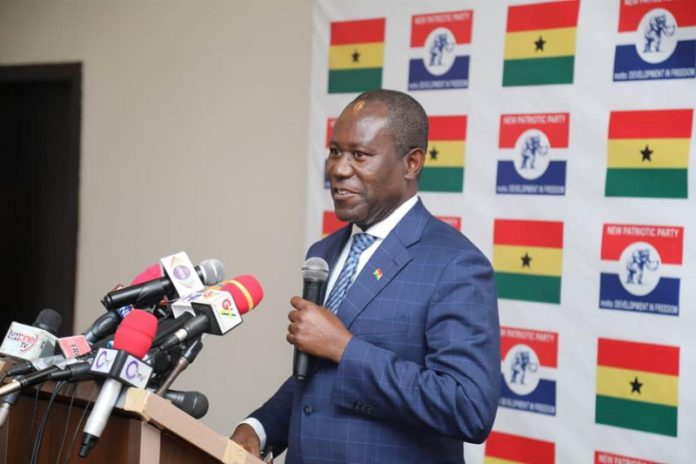 The Ghana Cocoa Board (COCOBOD) on Friday launched a debt securities exchange programme, inviting holders of its short-term debt securities (cocoa bills) to exchange that for longer-term debt securities.
Participation in the programme, according to COCOBOD, has a longer-term principal maturity date.
A statement issued on behalf of COCOBOD by CalBank PLC, however, indicated participation is voluntary.
The statement noted CalBank has been appointed the arrangers for the programme, hence all questions or requests for assistance can be directed to them.
Meanwhile, notwithstanding the invitation to exchange eligible bills for the new bonds, COCOBOD, in its sole discretion, may settle the eligible bills in full or in part and the eligible holders' subscription to receive new bonds is voluntary.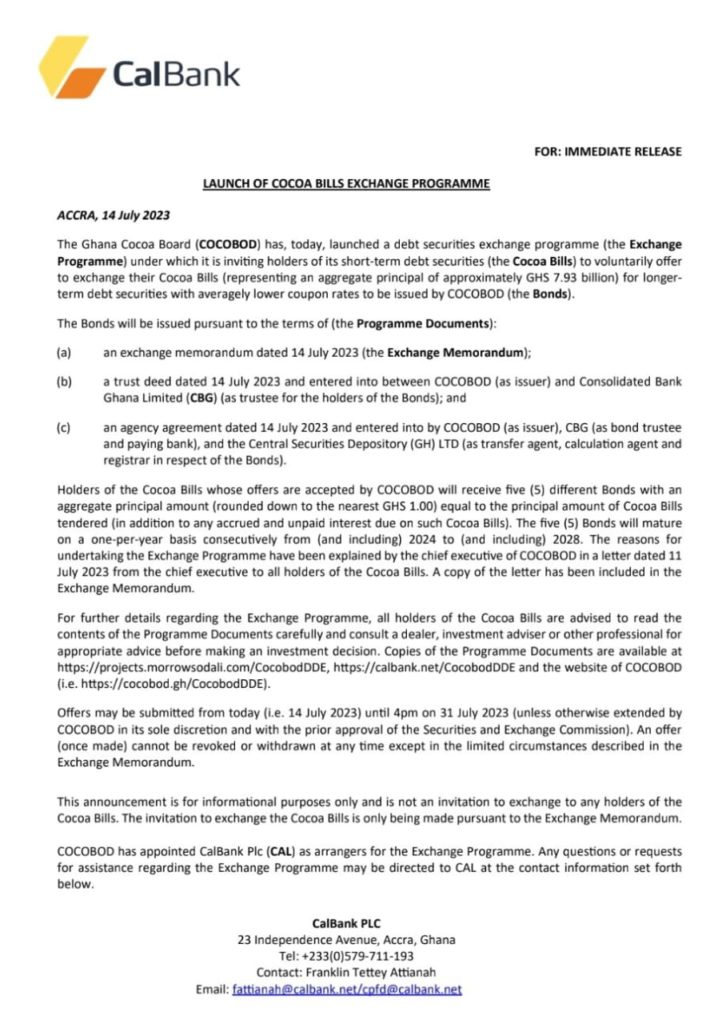 ALSO READ: