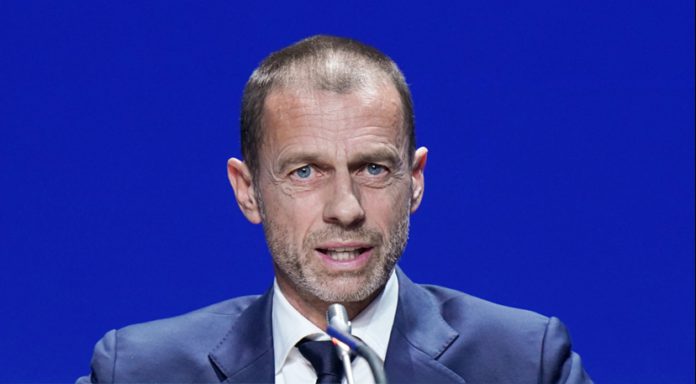 The Champions League final could be staged in the United States in the future as Europe's soccer governing body looks to capitalise on the sport's rising popularity in the country, Uefa president Aleksander Ceferin has said.
The showpiece event in European club football has never been held outside the continent since the competition's inception in 1955, but Ceferin said a break from tradition could be on the cards as they toyed with the idea.
"It's possible. We started to discuss about that but then one year it was the World Cup, (20)24 is Euros, this year (the final) is in Istanbul, '24 is in London and '25 is in Munich and after that, let's see," Ceferin told the Men in Blazers podcast.
"Football is extremely popular in the United States these days… Americans are ready to pay for best and nothing for the less. So they will follow European football as basketball lovers in Europe follow the NBA.
"What shocked me (about the American audience) was that the European Championship finals was watched by more people in the United States than the NBA Finals… For 30 matches of the Euros, the viewership was like Super Bowl viewership."
This year's Super Bowl attracted an average of 113 million viewers on US television and digital platforms.
However, Ceferin said the time difference was a problem, especially if they played in the afternoon on the Pacific coast which would see matches kick off around midnight in Europe.
The United States will co-host the 2026 World Cup along with Mexico and Canada.
Ceferin, a Slovenian lawyer who has been Uefa president since 2016, was re-elected unopposed during their Ordinary Congress in Lisbon earlier this month and will serve a four-year term until 2027.