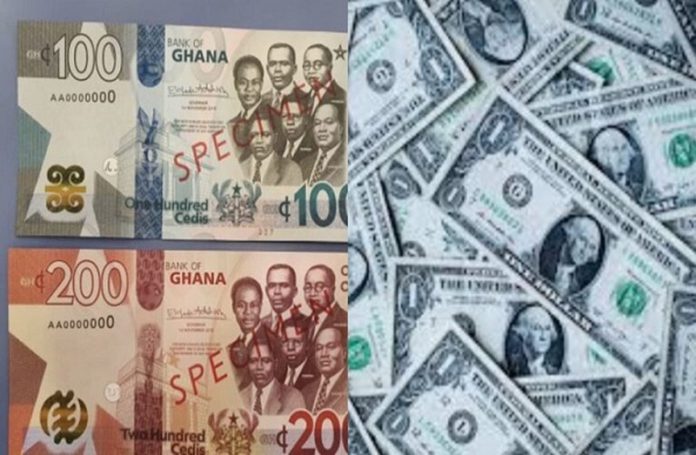 After two sustained weeks of improvement in value, the cedi begun this week on a depreciation trajectory.
It lost marginal grounds against the dollar in the retail market.
The local currency sold at ¢11.30 to the US dollar at the forex bureau today April 11, 2023.
The same story could also be said about the cedi's performance to the pound and the euro.
It's unclear what is causing the sudden depreciation of the cedi.
Analysts are however hopeful that Ghana will secure the bailout from the International Monetary Fund to help stabilise the economy. This will help shore up the value of the cedi.
The Financial Times of UK had said Ghana hopes to take a big step towards restructuring its $58 billion-worth of debt this week, with its bilateral creditors meeting on Tuesday, April 11, 20223, to discuss whether to provide enough relief to unlock a $3 billion IMF bailout.
It quoted Finance Minister, Ken Ofori-Atta, that he had "hope" those bilateral creditors would consent to enough debt relief to enable the country to tap an IMF loan package agreed last year.
Economic Analyst, Kweku Arkoh-Koomson, earlier projected a stable cedi in the near term if the external debt restructuring is successful.
"As we wait for an IMF deal this second quarter, we observe that government in the 2023 budget reiterated that the budget will be financed by non-concessional loans. Looking at how these non-concessional loans will also boost local reserves and improve FX liquidity, if nothing at all, the cedi will stabilise," he said.