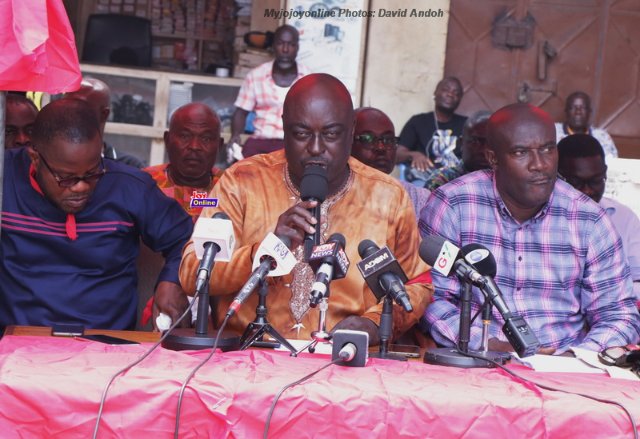 The Ministry of Trade and Industry has called on agitated members of the Ghana Union Traders Association (GUTA) to exercise restraint and not take the laws into their own hands in dealing with foreign retailers in Ghana.
According to the Deputy Minister, Carlos Ahenkorah, Ghanaian retailers cannot cut off the Nigerian Market because both countries need each other to thrive in trading.
ALSO: Those who overspend their election budget end up in opposition – Finance Minister
"We cannot cut off the Nigerian market and population because they are six times the Ghanaian population and the border closure has affected them just as it is affecting us," he said.
Speaking in an interview on Asempa FM's Ekosii Sen show, Mr Ahenkorah said Ghanaian retailers' retaliation is not the way to go in dealing with trade laws and reforms.
"The fact that they have banned 41 of our goods in the country does not mean we do same in Ghana though it is obvious that some foreigners are breaking the law by engaging in retail businesses in the Ghanaian market," he said.
ALSO: You cannot blame students for mass law exam failure –Rawlings to GLC
Commenting on the closure of foreigners' shops in Ghana by GUTA, Mr Ahenkorah said "the GIPC law does not allow foreigners to engage in retailing but it doesn't also allow you to close their shops either because when the case goes to court, you can't defend yourself with any law."
He assured that the government is working on measures to resolve the trade laws and will use diplomatic ways to solve the problem and ensure that the measures will last forever.
Source: Adomonline.com | Gertrude Otchere