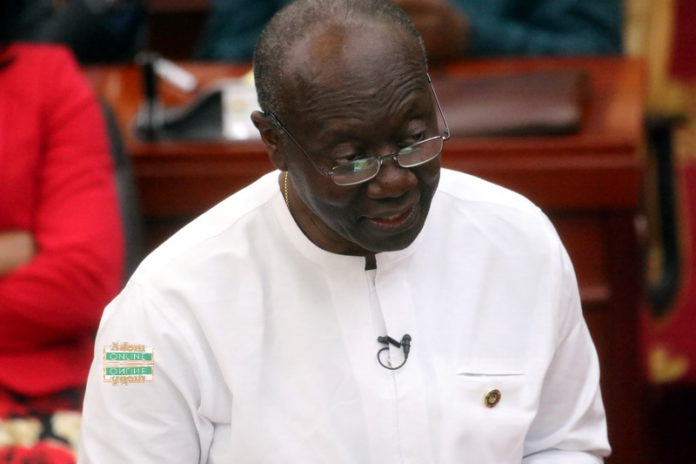 Ken Ofori Atta, Minister for Finance has said that he is very hopeful about the future of Ghana.
The minister emphasized that the country has gone through some good times, in the sense that, the country has been able to overcome most of its challenges, citing the financial sector clean-up, Ghana's exit from IMF and the attainment of single inflation digits, the lowest in 27 years as instances.
"This year has been a good one for Ghana because, we were able to find solutions to many of the issues that plagued the economy and our freedom to grow," he said in an interview with Citi TV.
He however cautioned that, it will take hard work and continued fiscal discipline to safeguard Ghana's economic future.
Addressing issues surrounding the energy sector, Mr Ofori-Atta stated that, the decision to split with the Millennium Challenge Corporation (MCC) on the termination of the PDS concession was unfortunate, but justified given the failure by PDS to secure valid payment securities.
A critical condition-precedent to the transfer of ECG's assets to PDS, thus exposing a sensitive, strategic national asset to undue risks.
Clarifying the role of the newly inaugurated Steering Committee under the Energy Sector Recovery Task Force, the Minister stated that the committee will take responsibility for the collaborative consultation process between Government representatives and each Independent Power Producer (IPP) and Gas Supplier (GS).
The consultation process is aimed at achieving a managed transition towards more balanced long-term relationships and sustainable energy partnerships. He also noted that the committee is mandated to act until the objectives of the renegotiation exercise are fulfilled.
Looking forward, the Minister said that to restore private sector participation in the management and financing of ECG, and to avoid the pitfalls that the PDS concession encountered, the Government plans to institute broad Ghanaian institutional participation, as well as the democratization of share ownership, with an eventual listing on the Ghana Stock Exchange.
He noted that the Government intends to present an action plan, by November 15, 2019, for the restoration of private sector participation in ECG.
Source: Ministry of Finance