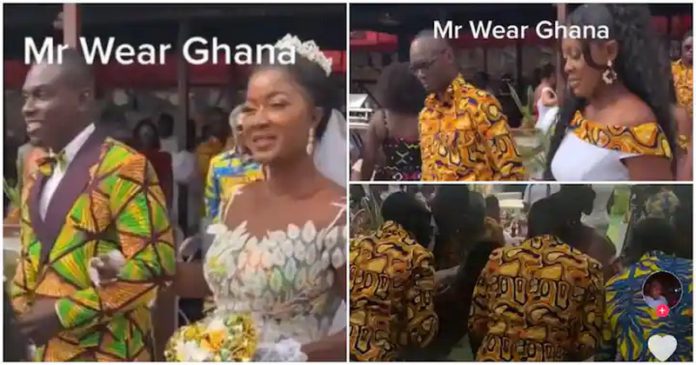 A gorgeous Ghanaian couple has gladdened our hearts with their unique wedding ensembles. The couple looked regal in their African print wedding outfits for their white wedding.
The bride looked elegant in a white lace gown designed with floral lace that extends to the waist to cover the African print fabric.
The fashion designer used quality white fabric for the ball gown which was later completed with African print fabric.
The good-looking groom wore a bespoke African print jacket over his white shirt that was paired with perfect-fit brown well-pressed trousers.
The beautiful bridesmaids looked gorgeous in their white dresses beautifully designed with African print.
The happy groomsmen were spotted in tailor-made African print shirts paired with white trousers and black shoes.
They were seen dancing with the handsome groom in a trending video.