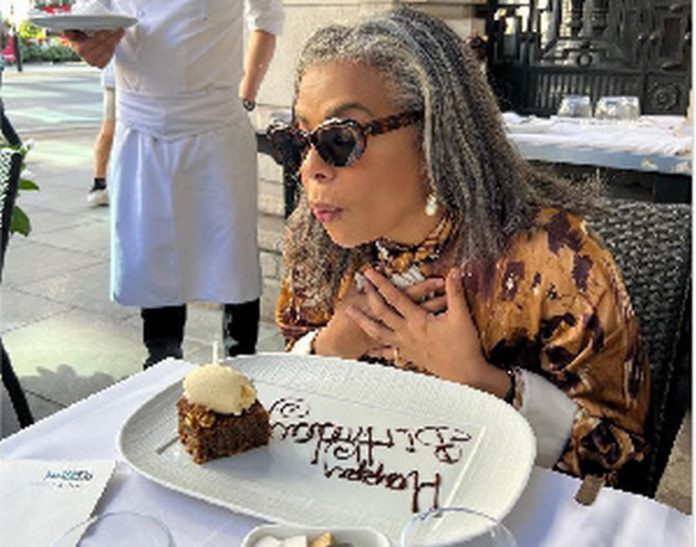 August 2nd, marks the birthday of Nana Otedola, the wife of billionaire Femi Otedola, and it has become a topic of conversation across various platforms.
Femi Otedola took to his Instagram page to share a heartfelt tribute to his beloved wife.
He posted an endearing photo of Nana blowing out the candles on a petite birthday cake, symbolizing the joyous occasion.
In his caption, Femi wrote, "Happy Birthday To Darling Nana …F.Ote," expressing his love and admiration for his spouse.
This heartwarming gesture has sparked curiosity among social media users, prompting them to question the simplicity of the celebration.
Many have observed that Nana appears to adopt a humble approach to her birthday festivities, choosing not to indulge in extravagant displays despite her husband's substantial wealth.
The responses on social media varied, with some praising Nana's frugality and prudence, admiring her down-to-earth attitude and her apparent commitment to not squandering her husband's fortune.