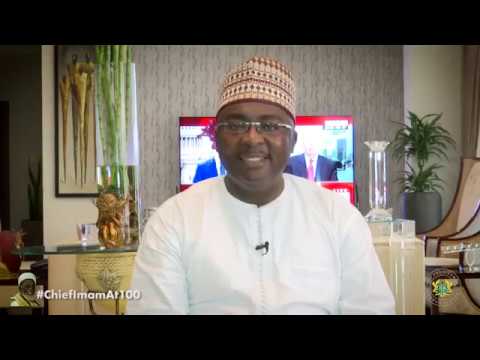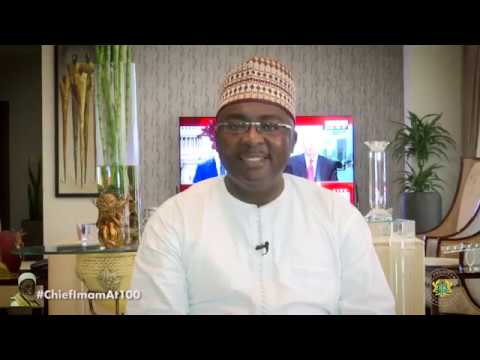 Vice President Dr Mahamudu Bawumia has sent a warm wish to the National Chief Imam, Sheikh Nuhu Sharubutu, as he celebrates his 100th birthday.
Dr Bawumia in his wish prayed that the Chief Imam lives a 100 more years because his contribution to the development of the country is immeasurable.
In a two-minute video, the vice president said the National Chief Imam is an embodiment of tolerance and commended him for leading the crusade for all to live in peace in the country.
Describing him as a father, the Vice President showered the National Chief Imam with praises and touted his contribution to the peace the country enjoys.
On Sunday, the Chief Imam joined congregants of the Christ the King Church to worship and give thanks to the Almighty God for adding another year to his life.
The move has been commended by many with some suggesting it establishes his credentials for peace and religious tolerance in the country.