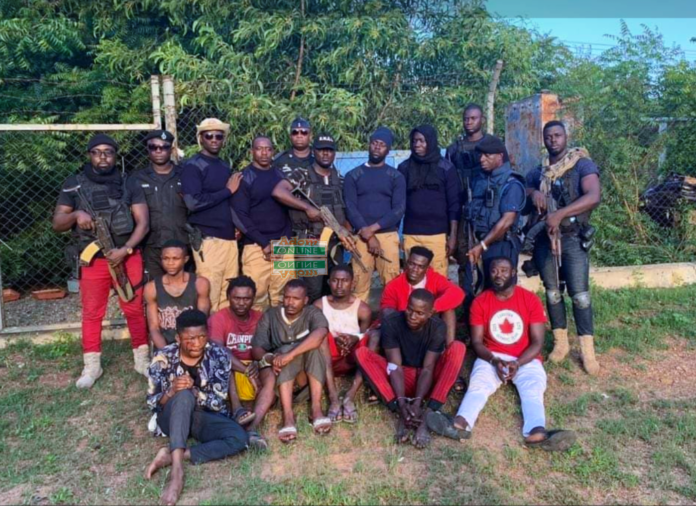 A former Deputy Minister of Water Resources, Works and Housing, Sampson Ahi is challenging the Ghana Police Service to confirm that some of the suspects behind the kidnapping of the two Canadian ladies are indeed members of the governing New Patriotic Party (NPP).
"NPP is leading kidnapping in the country. I want to challenge the police service to prove to us that these suspects are indeed NPP. They would have done same if these people were National Democratic Congress (NDC) members and so they should come out with a statement and let us know as soon as possible," he said.
The opposition NDC and the NPP are in a tussle over who Seidu Mba, one of the suspected kidnappers of the two Canadian girls, is in terms of party affiliation.
ALSO: Forget party affiliation and punish kidnap suspects severely – NPP Chairman
Sammy Gyamfi, Communications Officer of the NDC said during a press conference on Thursday, June 13, that, there was a connection and a relationship between Dr Mathew Opoku-Prempeh, popularly referred to as NAPO, and Seidu Yakubu, also known as Mba, one of the accused persons in the June 4, 2019 kidnapping of the two Canadian women in Kumasi.
ALSO: Watch Video+Photos for NDC 'evidence' to show Canadian ladies' kidnappers are Delta Force members
Mr Ahi , who is the MP for Bodi, on Adom TV's morning show Badwam, Monday said it had become necessary for the NDC to politicise the Canadian kidnapping issue as until the arrest of the kidnappers, the NPP had sought to portray the NDC as a party full of bandits.
ALSO: Police probe Maamobi kidnapping incident
He said the police are engaging in partisan policing and therefore it is necessary for the police to name the kidnappers and the political party they support.
"The police in Kumasi are involved in political policing and so till they tell us who these kidnappers are, we will never trust them. They are only doing cover up and so they better sit up," he said.
Source: Adomonline.com | Dorcas Abedu-Kennedy