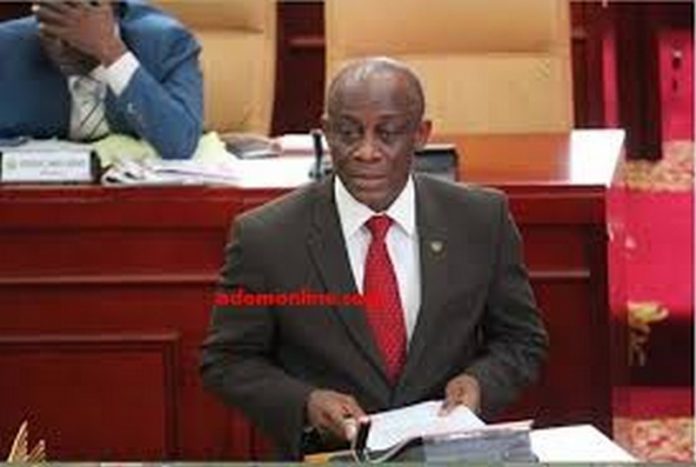 Former Finance Minister, Seth Terkper, has laughed off government's announcement that, it will not introduce new taxes in this year's budget.
According to Mr Terkper, the government, during the mid-year budget review increased taxes and therefore it was meaningless for the government to say it will not increase taxes.
ALSO: Finance Minister presents 2020 budget
"There are still temporary taxes since former president Kufuor's term, and I hear that there would be no new taxes. Of course you have already increased taxes from petroleum to other things and so coming to tell us that there will be no new taxes is meaningless" he said.
ALSO: SEC to begin investment validation processes on Nov 18
The final budget statement and fiscal policy of the Akufo-Addo-led administration will be delivered in Parliament today, Wednesday November 13, 2019, by the Minister of Finance, Ken Ofori-Atta, ahead of 2020 general elections.
Election years have been marked by excess expenditure as the country tends to spend more during election years, hence missing its fiscal deficit targets.
ALSO: Banking cleanup: Go beyond talk; pay customers – Mahama to gov't
But speaking on Adom FMs morning show "Dwaso Nsem" Mr. Terkper, cast doubts on claims by the government that, the country's rebased fiscal deficit has been trimmed, calling on the government to come clean and a make full disclosure of its total fiscal deficits and its impact on the economy.