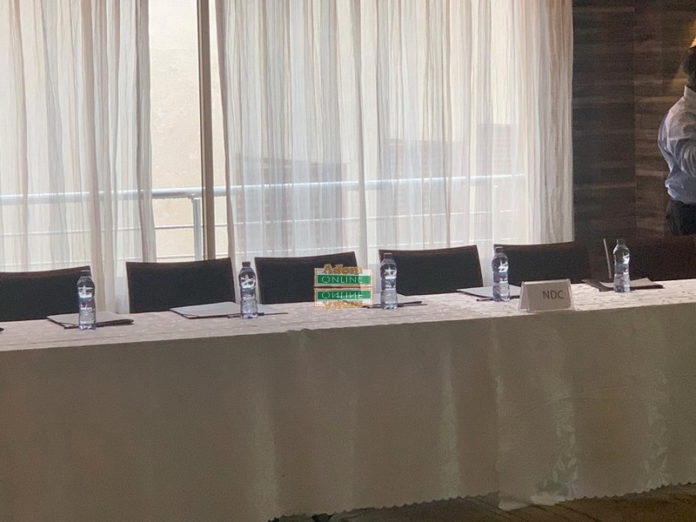 The opposition National Democratic Congress (NDC) has failed to show up at the final dialogue on disbandment of political vigilantism organised by the National Peace Council.
The two main political parties, the NDC and the New Patriotic Party (NPP) under the auspices of the Peace Council have so far met four times to decide practical steps on how to deal with what experts say threatens Ghana's peace.
ALSO: Chieftaincy and Religious Affairs Minister reacts to proposal to build National Shrine [Audio]
ALSO: NDC won't name Mahama's running mate now [Audio]
Peace Council Chairman Prof Emmanuel Asante, briefing the press on the work done by a technical committee set up to draft the guidelines, said the Peace Council still expects the party to sign the guidelines for dealing with the menace.
The guidelines were still presented to the NPP and the other groups.