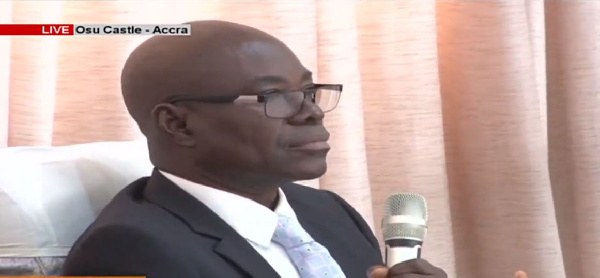 National Democratic Congress parliamentary candidate for the Ayawaso West Wuogon by-election, Delali Kwesi Brempong, has denied stockpiling a cache of weapons in his house on the day of the election.
Appearing before the Justice Emile Short Commission of Inquiry, Mr Brempong said he is a pharmacist who doesn't need firearms to work.
READ ALSO: Sex-for-fees father allegedly defiles two daughters
"I want to put it on record that my house is not a warehouse. It is a 7-bedroom house with private working spaces. I have never lawfully or unlawfully acquired firearms in my life. I am a pharmacist by profession and I have no use for firearms in my line of work," he stated.
He added that the Minister for National Security's claims are untrue and clearly an afterthought.
"There was no evidence that anyone had brought any arms to my house. There's no evidence of shooting inside my house but there's an abundance of evidence of shooting outside my house," he said.
READ ALSO: Fabewoso: Immigration officers work under trees; lack logistics [ video]
Violence erupted at the Bawaleshie Park area during the election resulting in six persons sustaining injuries including gunshot wounds.
But Mr Brempong disputed claims by the National Security Minister; Albert Kan Dapaah that the gunshots fired on the day came from his house.
READ ALSO: The 'Hawks' motivated by Mahama's boot-for-boot comment – Sam Pyne [Audio]
According to him, he could show evidence of 15 bullet marks around his house.
"There's evidence to show that there were at least 15 bullet marks around my house. I'll be grateful if this is investigated," he said.