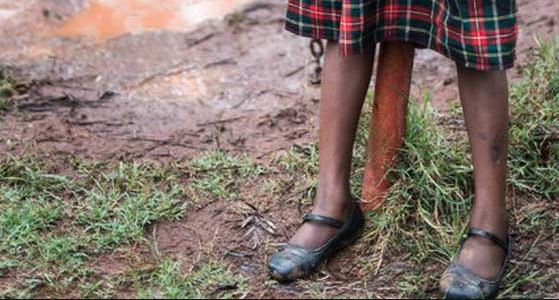 The seller of a locally brewed beer, pitoo, at Assin Edubease in the Assin South District of the Central Region, Joseph Naah, is facing trial in the Assin Fosu District Court, for allegedly sleeping with his two daughters.
Joseph Naah allegedly made love-making precondition for paying the apprenticeship fees of his daughters.
READ ALSO: Family of slain NDC activist receiving death threats [Audio]
Police prosecutor, Inspector Gilbert Woyongo pegs the ages of the two victims who are both the biological children of Mr Naa at 17 and 15.
According to Mr Woyongo, on January 22, 2019, the victims who travelled to Accra for greener pastures, returned home based on a call from their father that he wanted to pay their apprenticeship fees so they could start a new life.
However, on their return, the accused said he would only pay the apprenticeship fees of the victims if they agreed to sleep with him to which the girls complied.
READ ALSO: NPP condemns Kumasi shooting
On February 14, 2019, which was Valentine's Day, at around 6:30 pm, the accused person forcibly had sex with her 17-year-old daughter after she had taken a bath and was about dressing in the front of a mirror, leading to to a struggle between the two.
In the course of their struggle, the 17-year-old had her finger bitten by the father, forcing her to confined in her madam who advised her to report to the police.
READ ALSO: 3 workers die after electrocution in Kyebi
The accused has since been charged and is appearing before the Assin Fosu District Court presided over by his worship, Djane Quotey.
He has subsequently been remanded into police custody to reappear in court on 7the March 2019.