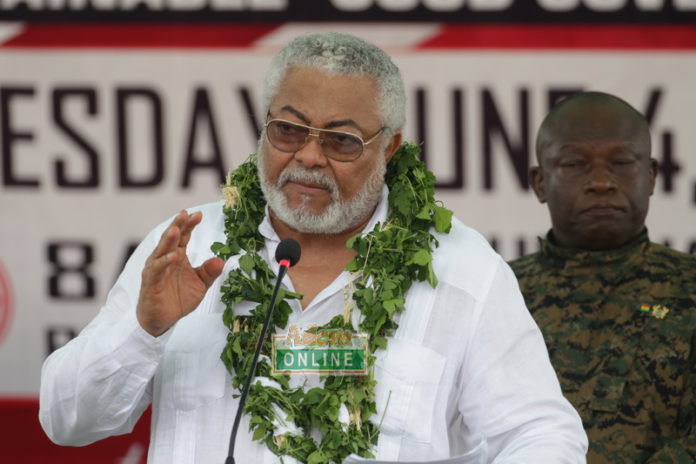 Dean of Studies and Research of the Institute of Local Government Studies, has backed calls by Former President Jerry John Rawlings for an urgent review of the Fourth Republican Constitution to remove entrenched clauses.
Dr Eric Oduro-Osae on Adom FM's morning show Dwaso Nsem, Thursday believes though the call is in a right direction, rewriting the constitution would be best for Ghanaians instead of just reviewing it.
ALSO: Here's why dating today is so hard, according to experts
Former President Rawlings has described as problematic some clauses in the 1992 Constitution and called for its immediate review.
Key among them, he said, were the indemnity clause and transitional provisions.
ALSO: Eid al-Fitr: Security tightened at La Pleasure Beach over terror threats
Reacting to the call, the governance expert said the clauses do not serve the country's interest but rather works in favour of "big people" in society and have emboldened certain characters to abuse their offices and profit themselves over the years.
To this end, he wants the constitution rewritten.
ALSO: Audio: Confusion breaks out at Bole Eid prayers, gunshots heard
"I strongly agree with the Former President J.J. Rawlings on his call to review the constitution but for me, in reviewing it I think they need to change the whole thing to favour all of us. If that is not done, some people would be given more opportunities than others.
"Most of the provisions in the constitution were done to protect certain interests. It's now time to deal with it once and for all," he stated.
Source: Adomonline.com | Dorcas Abedu-Kennedy